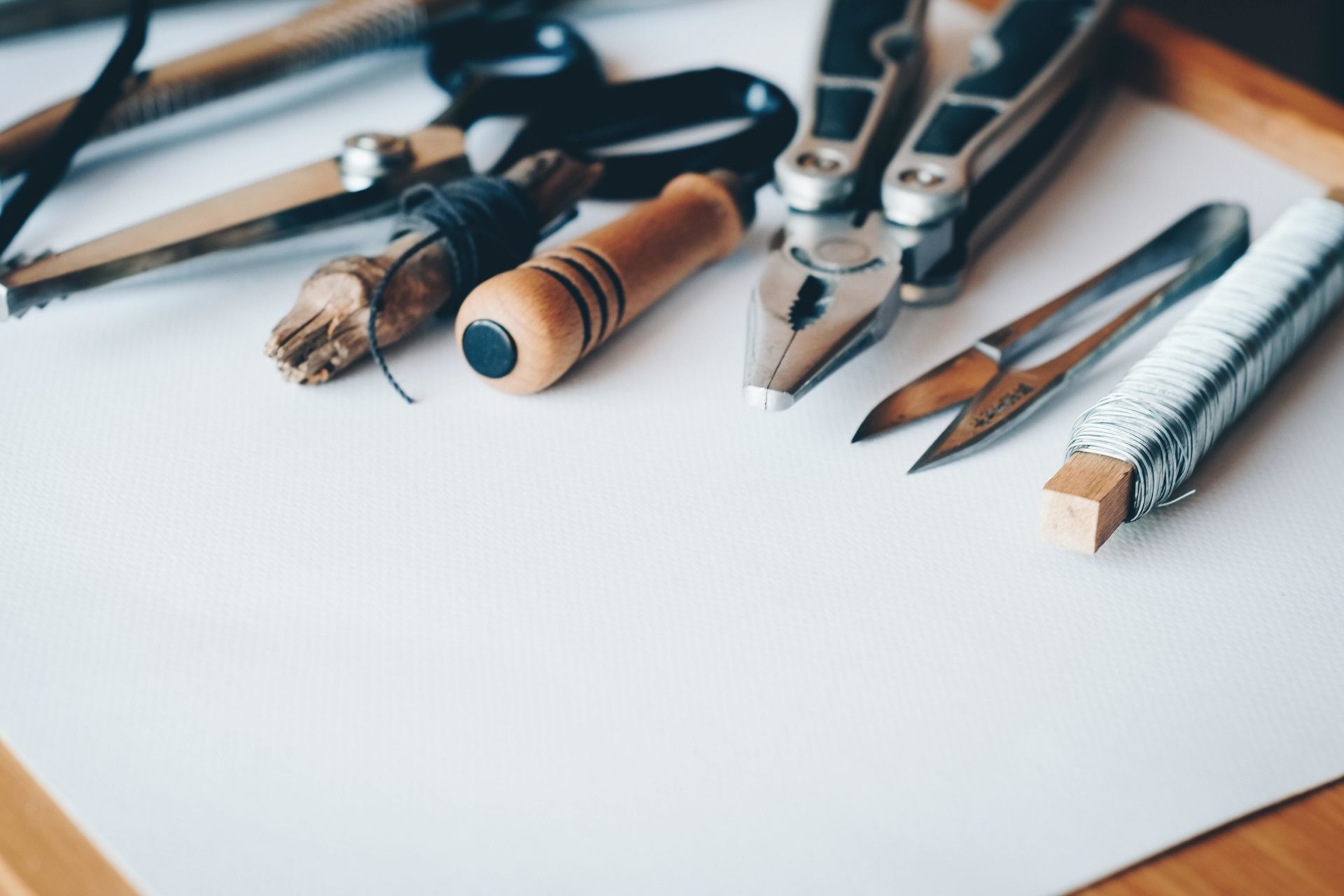 What's in your digital marketing toolkit?
Which tools do you need to build effective digital marketing strategies?
Whilst learning the complex craft of digital strategy, and training to be a fully-fledged nerd, I have the advantage of working under three incredible Directors of Strategy who all have their own specialisms.  
As Sophie Coley strives ahead in the Audience and Content Strategy world, she and Jim Kirby also both specialise in Search Listening. Another one of Jim's many fortes lies in Commercial Planning – which to be honest is far too clever for me – so from him I can only aspire to learn an ounce of his Excel wizardry. Lily Robertson-Ward is our Paid Media Strategy star and I've been lucky to learn so much from her in that world too.  
With each specialism comes its very own toolkit, and at Propellernet we have access to a wide variety of platforms to help us with the brilliant work that we do.  
Today I bring to you three of my favourites which we use time and time again in the strategy team. 
Number 1 – YouGov Profiles
You'll likely have heard of YouGov, the market research company which surveys a huge panel of Brits daily. Well, YouGov Profiles gives us the backend to that data, unearthing a plethora of information about the nation's opinions, activities and hobbies, habits and so much more. You can code in a specific persona to truly understand what makes your audience tick. And the possibilities of how you can apply YouGov Profiles seem endless.  
Here are three ways we've used the tool this year: 
Content strategy:

We wanted to understand the sentiment of women over 35 when it came to exercising and hitting the gym to ensure that content from our health and fitness client would strike the right tone with this audience. We uncovered that this demographic was over the national average for the diagnosis of health issues such as arthritis, high blood pressure and diabetes, prompting us to plan our content (as well as adapting our tone of voice) accordingly.

 

Audience strategy:

We further broke down the "females over 35" audience into subsections of those who were active gym members, those whose memberships had lapsed, those who were active outside of the gym, and those who considered themselves inactive. YouGov Profiles enabled us to find insights into these different audiences which played a crucial role in our audience strategy.

Paid media strategy:

We

regularly use the tool to analyse where our target audience is consuming media: do they dabble in a political podcast or do they tend to tune into Capital FM on their commute? 

 
Whether it's to confirm a hunch or to discover a new wealth of insights, YouGov Profiles has revealed itself to be pivotal to our Strategy team, making it a firm favourite in my book. 
Number 2 – Similarweb
Renowned in the digital marketing world, it would be remiss of me not to include Similarweb on this list. If you've not heard of it, the tool is essential for competitor analysis when building strategies and provides crucial information on competitor traffic. We use it relentlessly in our media planning, but it also has its uses in Content Strategy and PR too! 
Here are three ways Propellernet's Strategy team used Similarweb in 2022: 
Website performance:

Similarweb allows you to ascertain who has the lion's share of industry traffic in different countries, also shining a light on competitiveness in each location. We use this across all clients to monitor their brand in ever-changing competitor landscapes.

Cross-browsing behaviours:

An incredible insight that this tool provides is around traffic migration. When researching competitors for an automotive client, we identified a heavy threat of migration to a rival site which we pinpointed as down to an aggressive PPC strategy, prompting us to reconsider our approach.

Monitoring dominance:

With Similarweb's historical data, we can monitor the traffic share split of a client and their competitors over time. Back to our automotive client – despite the migration threat, we could determine that our dominance of traffic share had increased over the 12 months prior. It was evident that the aforementioned rival was hot on our heels, but this also provided insights into other competitors who were seeing their traffic share tumble.

 
Similarweb has shown itself to be a go-to platform to understand competitor activity, helping us to shape pertinent paid-media strategies.  
Number 3 – Semrush
Another digital marketing staple, Semrush is a tool which we use across Content, Media, and Tech of course. It's also essential for keyword research and content planning. 
But how do we use it? 
Paid media strategy:

Semrush's Advertising Research feature gives us a sneaky insight into competitors' PPC activity, telling us to estimate traffic, cost, and target keywords over time, which we use for all media clients when performing competitor reviews. It can also provide insight into keyword gap analysis; for example, it revealed that our travel client appeared to be one of the only in the industry to not be targeting Mont Blanc keywords, so naturally, we jumped on that!

Content strategy:

Similar to Answer the Public, the Keyword Magic Tool provides a list of keywords from a seed term which you can filter by intent, questions and more. This is handy for search intent analysis and customer journey mapping.

Content strategy #2:

Using the Organic Research feature you can gain further insight into competitor analytics, such as top traffic driving pages or keywords. This is useful for analysing competitors' approaches to content. For example, this was useful recently when I created an IA map of competitor sites and included Semrush data on which keywords were driving traffic to each page.

 
Semrush is such a versatile tool which isn't limited to the Tech SEO team, with many uses for the Strategy and the Content teams.
Hopefully, that provided you with a little insight into the world of Propellernet's strategy team. We may be small, but we're certainly mighty – an absolute powerhouse within the agency bringing expertise in so many different fields to the table. We're also great fun to work with, so if you'd like to find out more about the services our formidable team can offer you, do get in touch. 
Honourable mentions: Answer the Public, Google Search Console, Screaming Frog, Ahrefs, Buzzsumo, Google Trends, Supermetrics, Statista, GWI, Canvas8, Flourish, Planning Dirty and many more. 
Written by: Susannah Finch