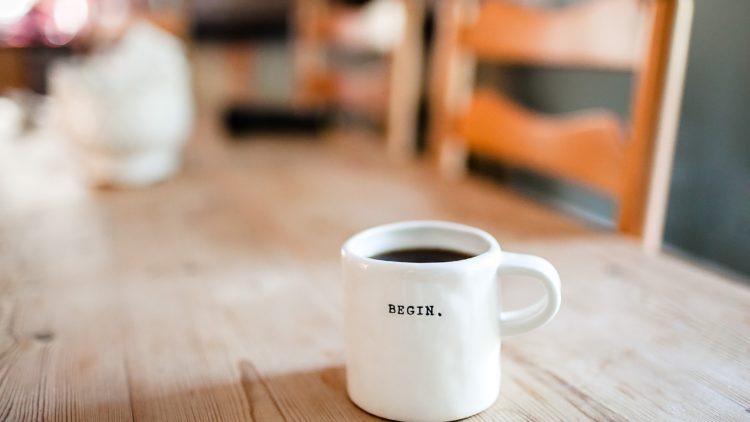 Using New Search Data to Create COVID-19 Customer Content
After 8 weeks in lockdown, where time has simultaneously moved quickly and slowly, whatever your views are on the next steps for the UK, things are beginning to change. We're starting to ever-so tentatively think about doing more of the 'normal' things we used to do every day.
Two months ago, we were asking ourselves and Google about whether certain activities were safe and we were rightly told by the Government that they weren't. But now, as we take baby steps towards the country re-opening, we're still asking Google if our hobbies and other activities are safe, and we're also asking about when we can start doing them.
It's heart-warming that many of the top searches for 'when' are related to family, loved ones and friends: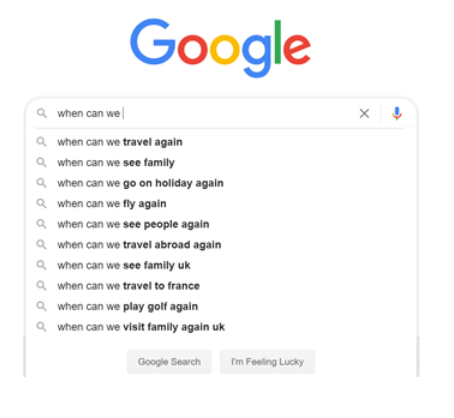 But there are lots of other more practical questions, relating to currently-closed businesses, where we're looking for answers about 'when' we can do things. The example above shows a need for information about golf courses, for example, while below we see asking about Disney World, Crossrail, golf (again!), hairdressers and more.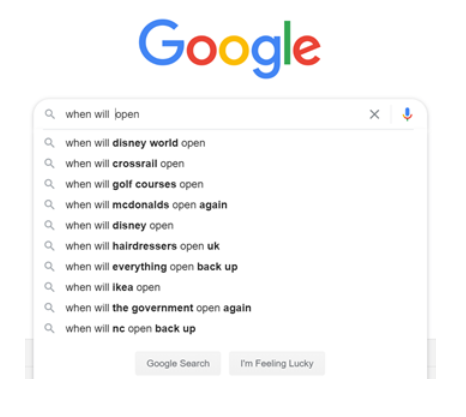 These 'when' searches are cropping up across virtually all industries right now, such is the uncertainty of life. We've seen:
Leisure:

'when can I go back to the gym'

Socialising:

'when can I go to the pub'

Holidays

: 'when can I go on holiday', 'when can I go camping'

Health:

'when can I go to the dentists'

Home:

'when can I get a builder / plumber / painter in'
And it's not just consumers searching. We're also seeing searches from people in those professions, asking for information and advice on when they can go back to work. And everyone is searching for how they can do these things safely.
After an obstinate period of denial, I've made peace with the fact that nothing is going back to 'normal'. And safety, when we start to do more of these things, will be paramount. This new world isn't going to be temporary, so we need to adapt with it. There will continue to be less contact with people in one way or another, and where there is contact, it must be safe.
The services that many brands and businesses provide is quite often up close and personal. Obviously, these businesses should now be taking every step to ensure they're aware of government guidelines that relate to them as they stand today, and as they develop and change. And, just as importantly, they should be leading conversations and communicating to their customers that they're up to speed and acting with safety in mind.
So how do you make sure you're leading safety conversations within your industry? You start with listening. You can 'listen' to consumer conversation on social media and you can 'listen' to searches, to find out consumer concerns, ideas, opinions and questions around any given topic. Social listening and search listening are especially valuable practices at the moment, given that brands aren't hearing from customers first hand via Customer Service teams, because the phone lines are closed and teams are furloughed. But most of us are on social media regularly and we all ask Google questions, at the moment particularly around safety and what's allowed…every day.
Listening, via search and social, is such an important task right now, because if you're listening to consumer concerns then you can address them (and lead the conversation) via content on your website and on social media.
So make sure you're exploring and using the goldmines of social and search listening data, so that as brands or providers you're leading the way and explaining to current customers, as well as potential new customers, when and how we can start doing some of the things we love that make our lives feel more 'normal'. Those that do this will come out the 'other side' being seen as responsible and trustworthy; values which will be more important than ever in a post-Covid world. Also, explore our cross-sector tracking tool at www.search-intelligence.com
Get in touch if you'd like to talk to us about using Search Listening data to update your content.