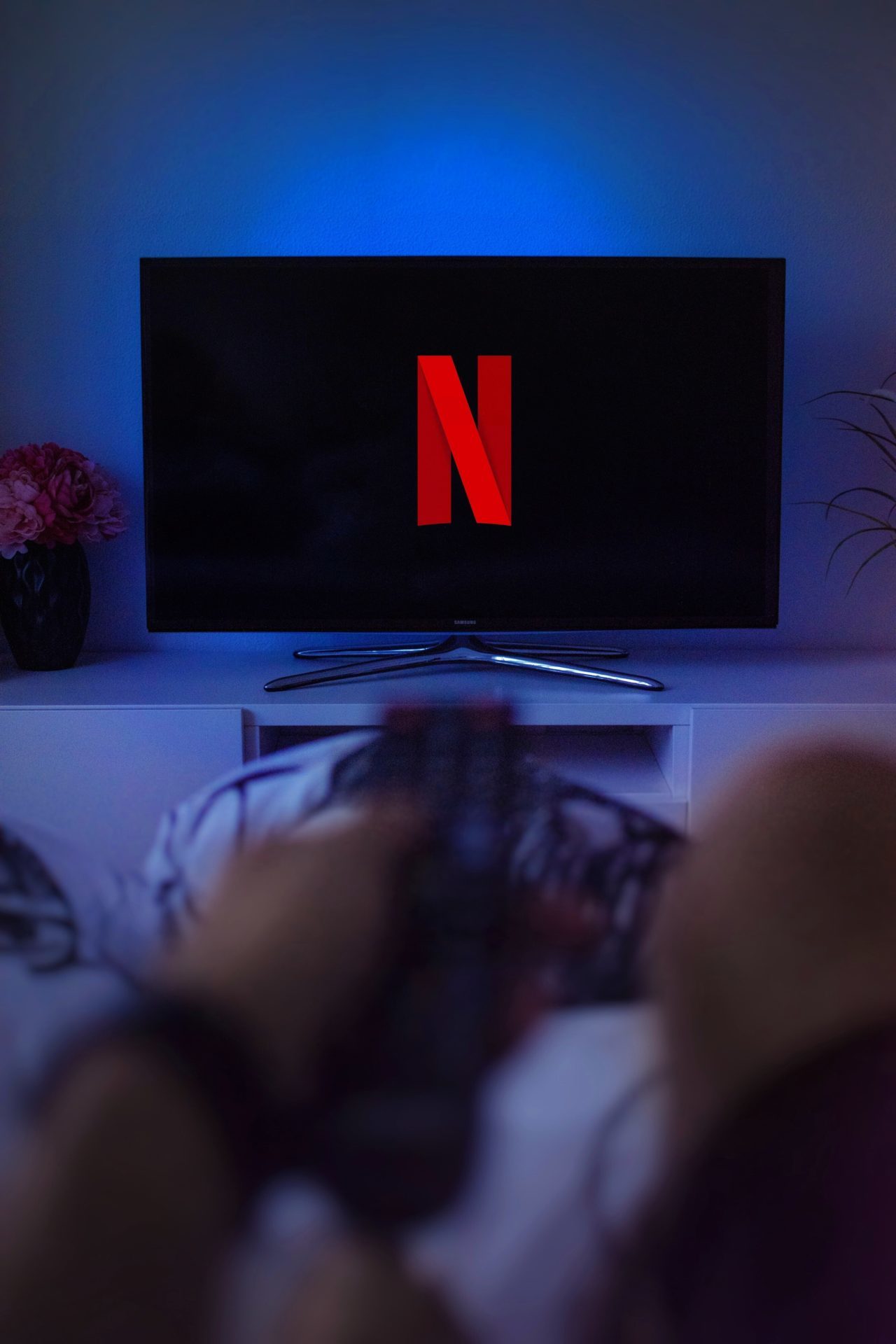 Is TV advertising now open to all?
TV is enormous, accounting for 38% of the average person's media intake per day. With its unbeatable reach and scale, TV relates to 91% of all video advertising that is seen. 
When the world was forced into lockdown, more and more people turned to broadcaster VOD (BVOD) and subscription VOD (SVOD), with almost 16 million people creating Netflix accounts in the first three months of 2020!
In 2021, over three in four people in the UK had access to SVOD services, up from around two-thirds in the previous year. Advertisers jumped on this growing demand, with WARC data showing that in 2021 UK advertising expenditure surpassed pre-pandemic levels (4.93M 2019 vs 5.46M 2021). In the last few weeks, we've even seen the latest subscription figures released from Disney+ showing they've overtaken VOD giant Netflix, at 221mn users. 
Whilst in recent years subscription services like Netflix, Amazon Prime and Disney+ have boomed, with the cost-of-living crisis now upon us, people are looking at their current spending habits and where they can make cuts. Current YouGov data shows that 35% of Millenials feel they have too many subscription services (such as Spotify and Netflix), compared with 28% of Gen X'ers.
What's more, in the last 12 months, Google searches for 'how to cancel my Netflix membership' are up +70% and research by Kantar Worldpanel found the number of UK homes with at least one paid-for streaming service fell by 215,000 in the first quarter. That being said, Netflix and other subscription-based TV services are still very much seen as 'need to haves' and among households that subscribe to streaming services, Netflix is consistently ranked number one in importance. On the flipside, searches for 'BBC iplayer' and 'ITV Hub app' have grown 100% and 150% since 2020, showing the lean towards these types of on-demand services.
So, what do subscription-based businesses have up their sleeves to help combat their recent drop in subscribers?
Netflix CEO, Reed Hastings, has more recently stated that "allowing consumers who would like to have a lower price and are advertising-tolerant" was something they're looking at now. Similarly, Disney outlined in March this year that it would be introducing an ad-supported subscription offering beginning in the US in late 2022, with plans to expand internationally in 2023. The introduction of Disney+ and Netflix into the advertising space brings a wealth of opportunity, and more than likely, increased competition in the coming years.

However, with this development a way off and some people turning away from paid-for subscription channels, what does this mean for on-demand TV advertising?
TV advertising has matured and is more addressable and affordable than ever. No longer do you need to be a big brand with bags of cash to advertise on TV, it is now open to pretty much everyone. On-demand TV consumption is also on the rise and with Sky's latest offering, One Addressable Campaign, advertisers have the ability to run across live TV and on-demand as a single ad unit – revolutionising the way TV advertising is bought. This allows brands to reach one audience, to see the impact VOD has on their TV plan, and de-duplicates reach. 
Mainstream terrestrial is also developing its OD offering, with ITV's ITVX launching later this year. Audiences will, for free, be able to stream new programme exclusives, with adverts; ranging from premium ITV dramas, documentaries, US series, comedy and reality shows to blockbuster films and also BritBox content. This is a great opportunity for advertisers as it comes at a time when the need to react to the cost-of-living crisis steps up and offers a greater like-for-like media offerings to subscription providers, without the outlay to consumers. Maintaining reach for advertisers and supporting audiences impacted by rising costs. 
The SVOD world is currently in a state of flux, and there are big changes on the horizon. It's worth keeping your ear to the ground and a close eye on the likes of Netflix and Disney+, as it appears big things are coming for advertisers. In the meantime? Continue to capitalise on TV's growth, most notably in the on-demand space, and put your brand at front of mind with addressable and affordable TV advertising.
If you would like to discuss your TV advertising with us, please feel free to reach out and speak to one of our experts.