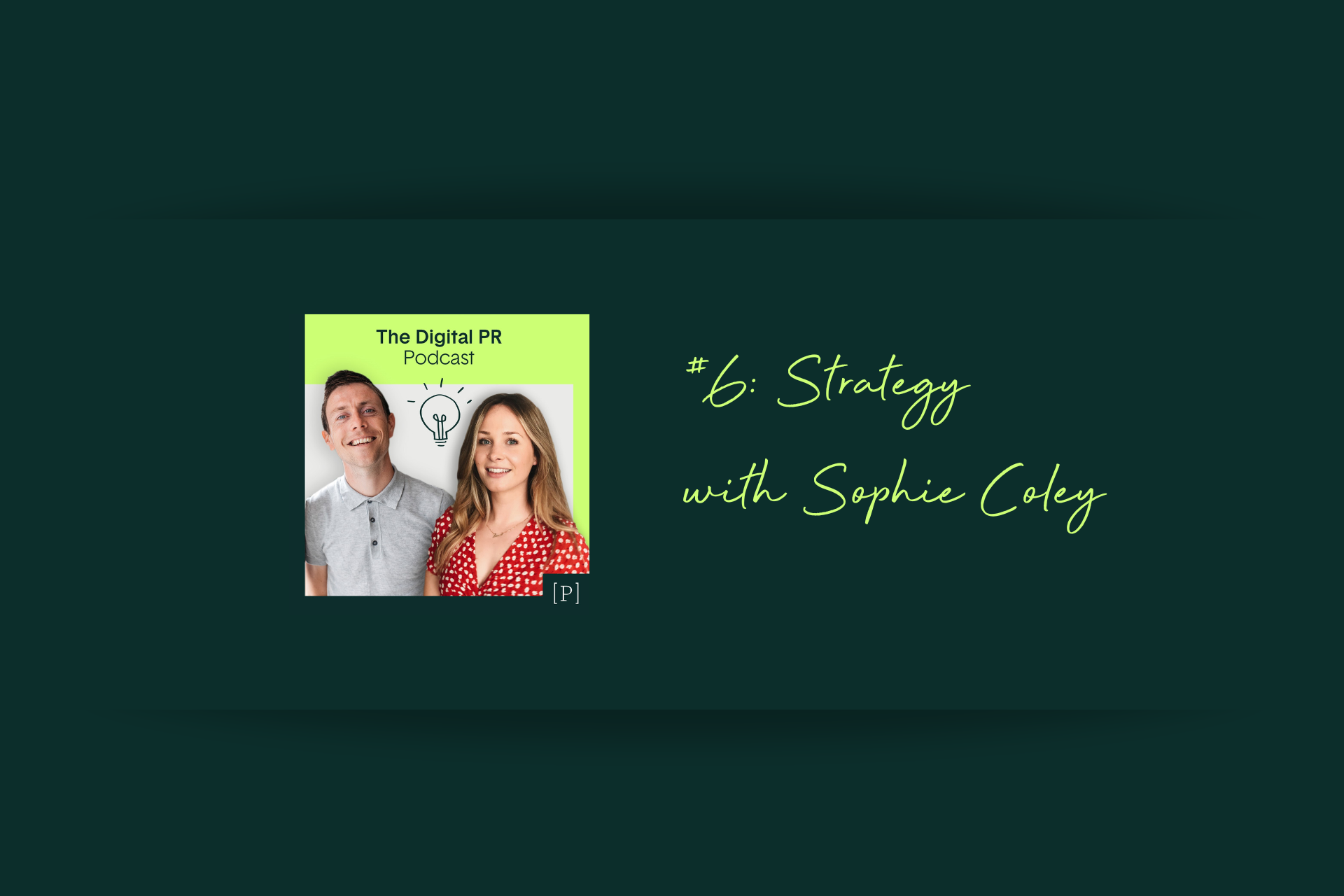 The Digital PR Podcast #6: Strategy with Sophie Coley
Unbelievably, we're already at the end of our first season and to wrap things up, Lou and Steve sit down with our very own Sophie Coley to chat all things strategy in Digital PR. From the 'why' to the 'how' as well as how its role has changed as the Digital PR discipline has developed. We learn about how Sophie's role has grown alongside strategy, as well as her 'icks' and why the last 11 years of working alongside Steve have been 'the best of her life' (in Steve's own words, of course!).
The full episode is available now on Spotify, Apple and leading podcast platforms where you can check out all episodes from Season One.
So, that's a wrap as they say! We'll be taking some time out over the next few weeks before heading back into the studio for Season Two, dropping in Summer 2023. We'd love to hear your thoughts about what you liked from Season One and what you didn't; topics you'd love to see covered and speakers you'd love to hear from. Get in touch and let us know.