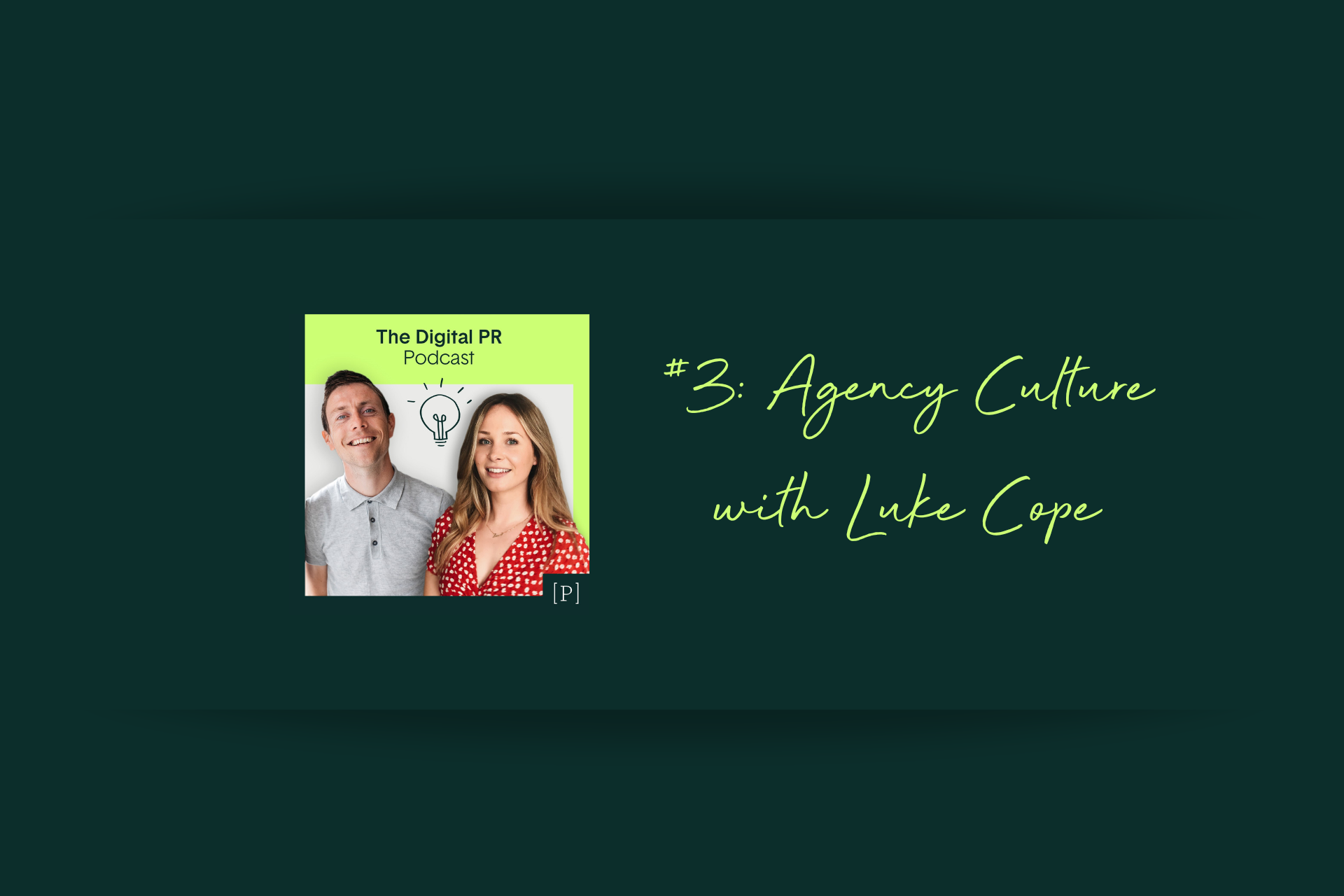 The Digital PR Podcast #3: Agency Culture with Luke Cope
It's not often that you get the opportunity to build an agency culture from scratch. And, it's not often that you get the chance to talk to someone about doing just that!
In the third Digital PR Podcast episode of Season One, Lou and Steve catch up with  Luke Cope, co-founder of Bottled Imagination,  just seven weeks into his exciting new agency venture. The guys chat through how to approach culture when you are starting from a blank sheet, how things have changed in agency culture over the years, and how to build a culture that reflects your people. Finally, Luke shares his own personal experience of burnout and how that has led him to change how he now approaches work and the type of agency he wants to build.
It's definitely not just one for the Digital PRers out there as it covers many broad elements of organisational culture.
The full episode is available now on Spotify, Apple and leading podcast platforms. Subscribe for future episodes.
Up next, Lou and Steve chat to Gisele Navarro about relevancy in digital PR, as they ask – How relevant is relevant?