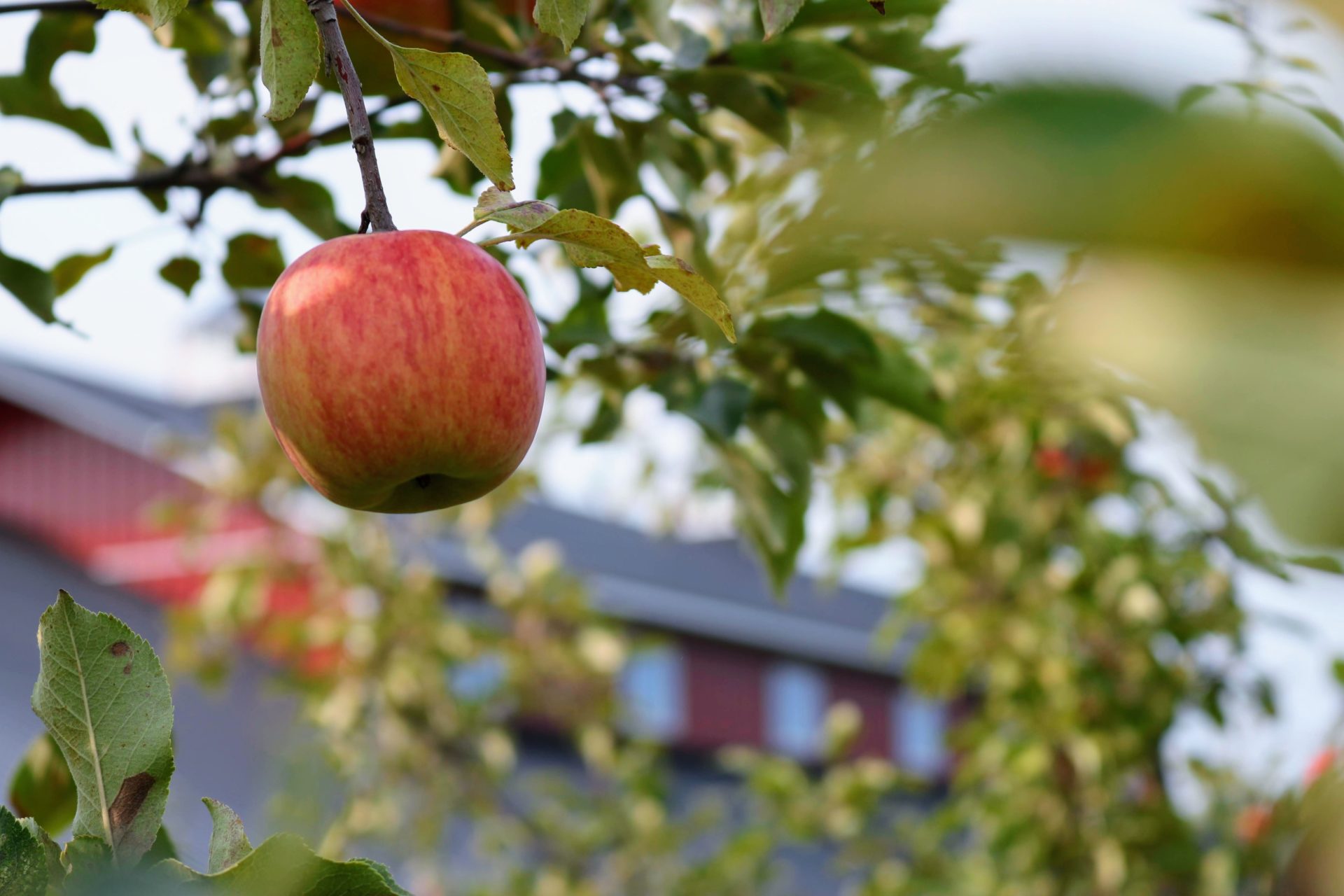 The month in links- September's Digital PR highlights
September has been and gone, leaving behind it re-established routines, golden evenings and a new, start-of-term energy after the summer months. As the Birkenstocks go back in the wardrobe and the leaves start to turn, bums fill seats again both PR-side and journalist-side after a quiet August, which means lots of autumnal ideas bouncing around and lots of lovely coverage. This month our campaigns and press office have covered EV charging, smartwatch no-nos, celebrity parents and, of course, we couldn't hard launch the autumn season without a PSL campaign. Before we all start to see- dare we say it- festive content on our feeds, why not get stuck into some of our Digital PR Team's September highlights.
Brand Campaigns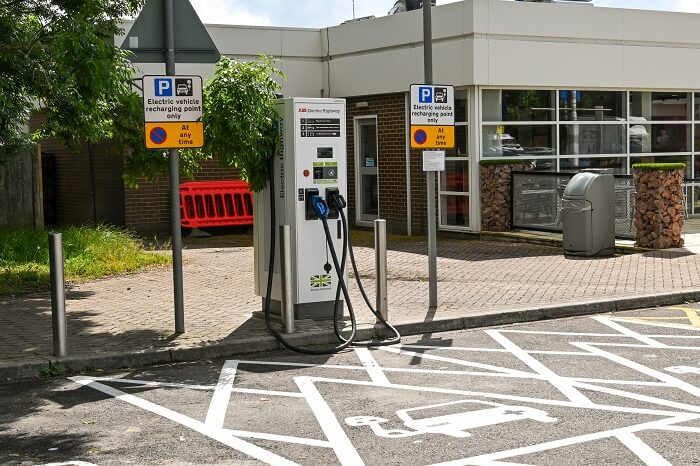 EVs and their infrastructure are constantly in the news, and are also a reason some people are now scrapping their cars (in August we saw scrap searches spike around the new ULEZ laws) – at the same time, the UK loves a service station stop off – so there was a great opportunity to combine the two, into a story media you love.
Using reputable EV sources such as Zap Map and PlugShare, we created an index to rank the UK's service stations for EV drivers, based on the number of chargers available, busyness of the station (how long EV drivers may have to queue for a charger) and average ratings from people that have used the station to charge.
To add even more media appeal and give the story another angle, we also launched the opportunity for someone to become a 'service station tester' – and get paid to review EV facilities at certain stations revealed in our data.
"Adding a new spin on an ongoing media talking point with some interesting data can help to place your brand in the conversation, and capture coverage and links in the places that are relevant to your audience." – Richard Paul, Creative Director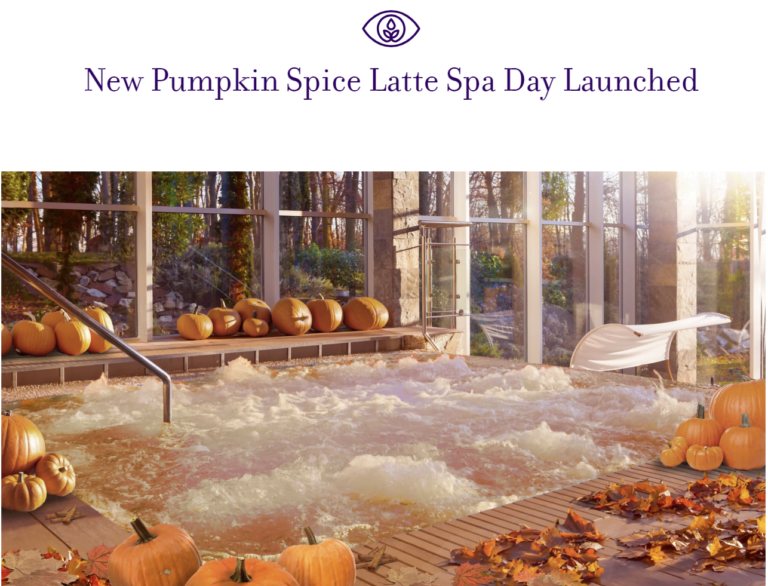 As autumn was fast approaching, and to celebrate the start of PSL season, we worked with SpaSeekers.com to release a one-of-a-kind spa day – where pumpkin spice fanatics can bathe in the iconic autumn drink, the pumpkin spice latte. The spa day, designed for fall fanatics, offered a range of autumnal treatments, including a 'Make Me Gourd-eous Facial' and Pumpkin Pie Massage.
Anyone craving this unique spa experience – or just wanting to submerge themselves in pumpkin – can register their details to be kept posted on developments of the spa day, allowing us to build links directly back to the page.
"As a pumpkin spice girlie myself, this was such a fun campaign to work on to bring in the autumn season. Pumpkins, as well as tasting delicious, also have a lot of genuine health and beauty benefits, so it felt like a no-brainer to work with SpaSeekers.com on a spa day that the world had never seen before. The story caused debate and excitement in countries all over the world, allowing us to build some great new linking domains – and the spa day was even discussed on a popular TV show in the US!" – Abi Bennetts, Digital PR Director
Press Office Best Bits
Scrap Car Comparison- Watch Out: UK laws Around Using Smartwatches Whilst Driving

Apple launched their new Watch in September which provided the perfect hook for some timely driving advice, around whether or not you can check your smartwatch while driving – and the fines/penalty points you can receive from doing so
This gained multiple pieces of coverage, including The Mirror, Express, Daily Record, Intelligent Instructor and the Chronicle.
Get Agent- Planning Permissions

Many homeowners look to gain planning permission in order to make renovations which can add thousands to a home's value. But where in the UK can gain planning permission the easiest? We analysed government data to reveal the areas of the country where it's easiest (and hardest) to gain planning permission.
This gained multiple pieces of coverage including on Pro Builder Mag, Yorkshire Post and Property Reporter.

iCandy- The World's Most Influential Celebrity Parents

Many people are influenced by the style of celeb parents, from the pushchairs they use to their fashion choices and how they decorate their nursery – so to discover which celebrity parents influence people the most, we analysed Google search data for things like pram choices, nursery decor and maternity style for almost 260 celeb parents.
Rihanna tops the global list as the most influential overall, Kim Kardashian is 2nd and the UK's Love Island star Molly-Mae is 3rd. Kim's famous sisters – Kylie, Khloe and Kourtney all feature in the list as well, and celeb dads to make the top 20 ranking include: Tom Brady, Nick Jonas and Ed Sheeran
We secured 13 pieces of coverage, including titles like: The Express (twice), Good To, The Bump, 9Honey, GQ and Her Family. These had an average DA of 70, with 75% of links to the client site being followed links and 77% of the coverage linking back.

Want to find out what our Digital PR team can do for your next brand campaign? Drop them a line here or keep up to date with their hottest industry takes over on The Digital PR Podcast.