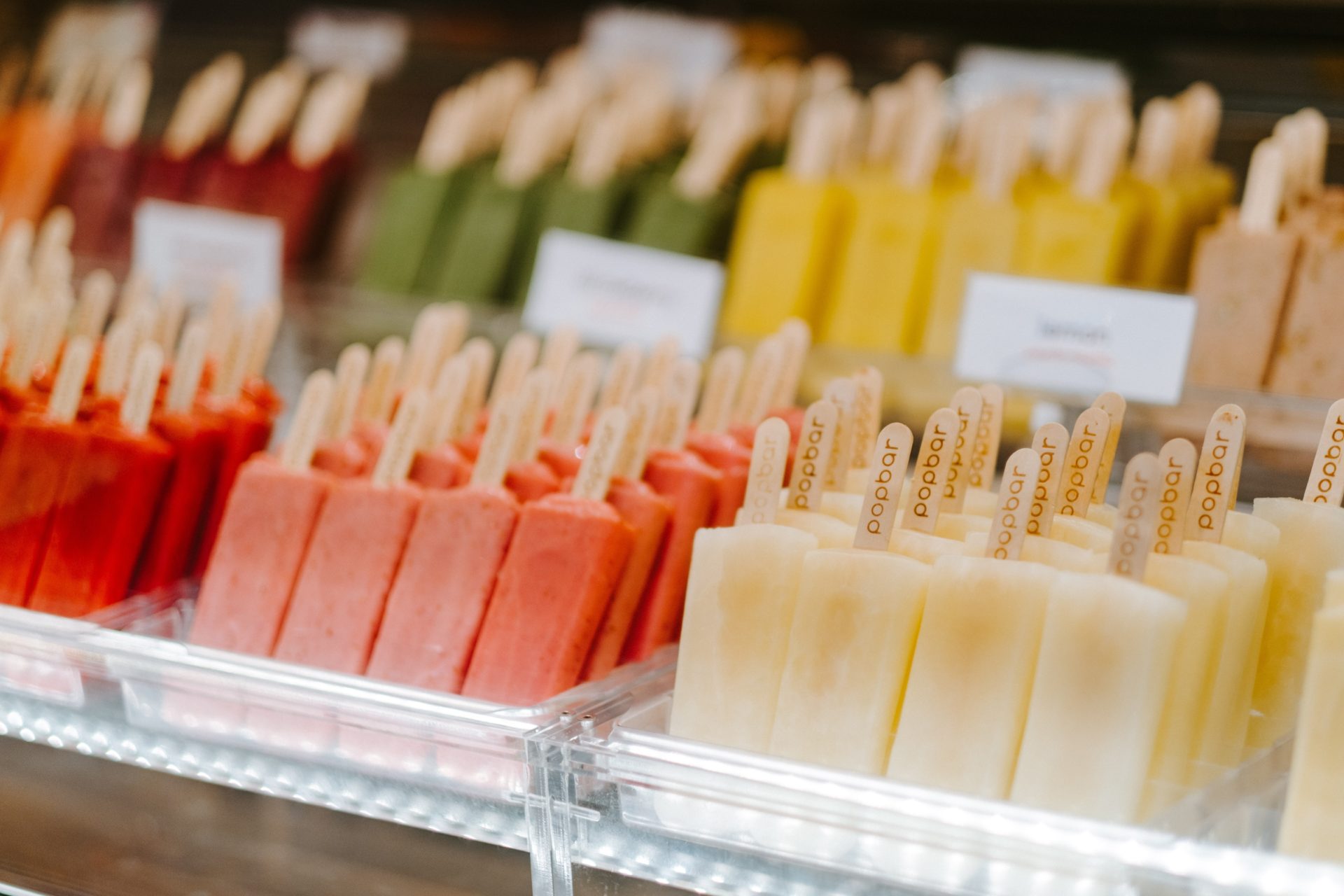 The month in links: June's Digital PR highlights
Well, hasn't June been glorious?  Whilst we've been enjoying a top tier start to a British summer and all its associated goodies (and yes, watching Glasto on TV does count) The Propellernet Digital PR team have turned up the heat and brought in some sizzling links and scorchingly good coverage.
Grab an ice lolly, slather on some SPF and read on for this month's campaign launches, coverage highlights and Digital PR team takeaways.
Brand Campaigns
Trending Solo Destinations- Explore Worldwide Australia
https://www.exploreworldwide.com.au/blog/this-year-s-trending-destinations-for-solo-travellers/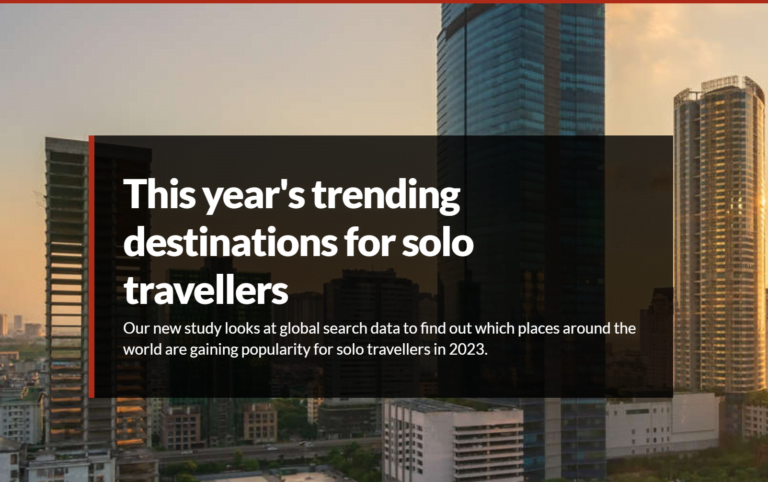 With considerably less referring domains than its UK and USA sister domains, the primary SEO priority for our first Explore Australia campaign was to create a story that would attract a big boost of high quality relevant links, with a secondary brand objective of landing coverage on relevant Australian media.
Explore Worldwide specialise in solo adventures and have a natural authority and relevance in this area. Looking at Explore's booking stats, as well as social listening, we found that exploring the world on your own has massive cross-generational appeal. With such a thirst from people of all ages to try solo travelling we analysed two years worth of Google search data for 580 locations (including cities, regions and countries) to find out, not which places have the biggest search volumes, but which have seen the biggest increase in interest, to reveal the world's trending solo destinations.
'This study gave us lots of outreach options, as we could reveal which places in specific continents and countries were on the rise for solo travel. It was a super effective campaign, thanks to its simple methodology and broad appeal, which helped us secure links from major UK, French, Canadian, Asian and African news and travel sites. Most importantly it hit our objective of landing coverage down under, with coverage on the likes of 9Travel and Travel Weekly AU.' Stephanie Finch- PR Director
Tiring Tours- PureGym
https://www.puregym.com/blog/most-tiring-tours/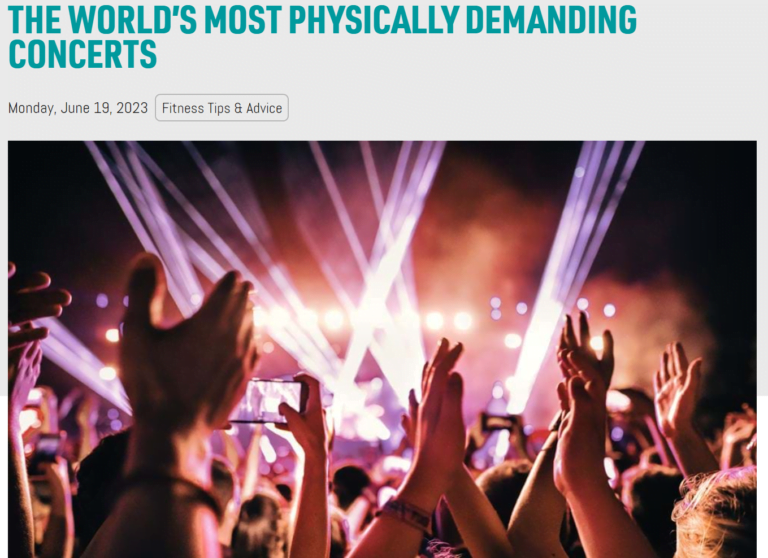 2023 is the year of the world tour, with so many major musicians taking to the road and putting on a show for the ages. Everyone from Beyonce and Taylor Swift to Blink 182 and Metallica are touring this year, but attending a concert can be tiring business, with shows lasting longer and longer. With PureGym all about fitness, we wanted to find out which artists are the most exhausting to see live.
We looked at the worlds most popular touring bands and musicians, and used their most recent setlist listed on setlist.fm, to calculate an overall 'exhaustion score' of the gig. This was done by calculating the average BPM of all of the songs played (as the faster the music, the more you're dancing) and the cumulative length of all of the songs played. The results reveal that Taylor Swift is currently the most tiring artist to see live, with a 3-plus hour long show that spans across 40+ songs, with most of them being at a high tempo. To help concert goers, we worked with a PureGym PT to give tips on how to prep (and recover) from a big concert or festival.
'Finding a way to tap into pop culture and people's interests is always a good starting point for a campaign, and this idea felt perfect for PureGym, and the time of year we've launched. There's already a lot of discussion on social media and in the news about how lengthy some of these shows are, so being able to add to that conversation with some unique research (and advice) is proving to be really popular so far, as we've gained coverage in places likes Forbes and News.AU, as well as more niche music sites such as Loudwire and Sound of Hip Hop!' Richard Paul, Creative Director
Best Beaches For Nude Sunbathing- Pour Moi
https://www.pourmoi.co.uk/nowtrending/now-trending-best-beaches-for-nude-sunbathing-around-the-world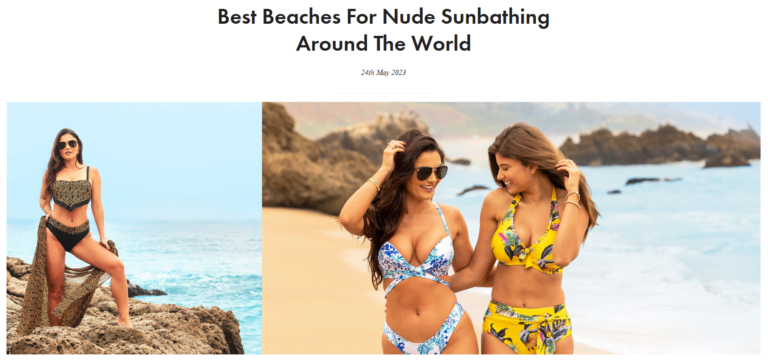 With summer travel in full swing and plenty of holidaymakers heading to the beach, we wanted to highlight some of the best destinations for those looking to forgo the tan lines and ditch the swimwear in favour of sunbathing in the buff. Having previously looked at where in the world you can sunbath in the nude, this time we wanted to see where travellers themselves rated as the best beaches to do so.
We used desk research to look at nude friendly beaches all around the world an then created a nude friendly index score, using a combination of the number of Google reviews and their ratings. With travellers using Google to research the best beaches for their trip, it felt like a great place to understand how good a beach is for those looking to ditch the clothes and sunbathe in the buff.
'The results from the study meant we could pitch out to a wide range of markets, with so many different countries featuring in the top 50. It was great to be able to pitch far and wide and allowed us to secure some fantastic coverage both in the UK and globally. As part of the study also looked at where is keenest to sunbath nude, it meant we have a couple of angles to pitch to press which meant we were able to target different markets, which is great for widening the pool of people we can pitch to. We gained great links from titles including USA Today, The Daily Mail, Time Out and Thrillist.' Megan Salter, Digital PR Consultant
Press Office Best Bits
Autotrader- Barbiemania!
With Barbie's iconic pink Chevrolet Corvette featuring so heavily in the Barbie trailer, we could see a massive survey in Google interest for 'pink convertibles' but when we investigated AutoTrader's own data it revealed that this interest was converting to a massive YoY increase in ad views on their site for pink convertibles and Chevrolet Corvettes! Outreaching the search data landed highly relevant coverage across site such as Rob Report, Auto Blog and Corvette Blogger.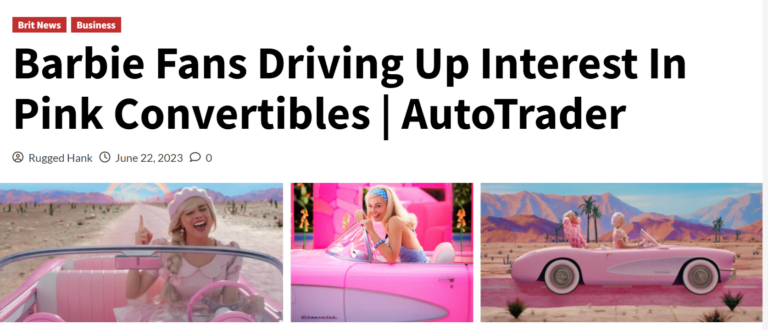 Scrap Car Comparison- National Bike Week advice
Bike Week takes places every year, and with it comes a lot of discussion around road safety for cyclists, so to place Scrap Car Comparison into the conversation, and put across our focus on helping people to become better drivers, we focused on the need to do the 'dutch reach' when exiting the car. A little known technique that involves drivers using the hand further away from the door to open it, and therefore forces them to look behind them, and avoid harming any passing cyclists, can have a huge impact on safety for all road users – and save drivers from a £1,000 fine!
Pitching the simple tip around Bike Week made it much more newsworthy, with coverage and links across key national and regional websites, including The Mirror, The Daily Star, The Express and The Yorkshire Times.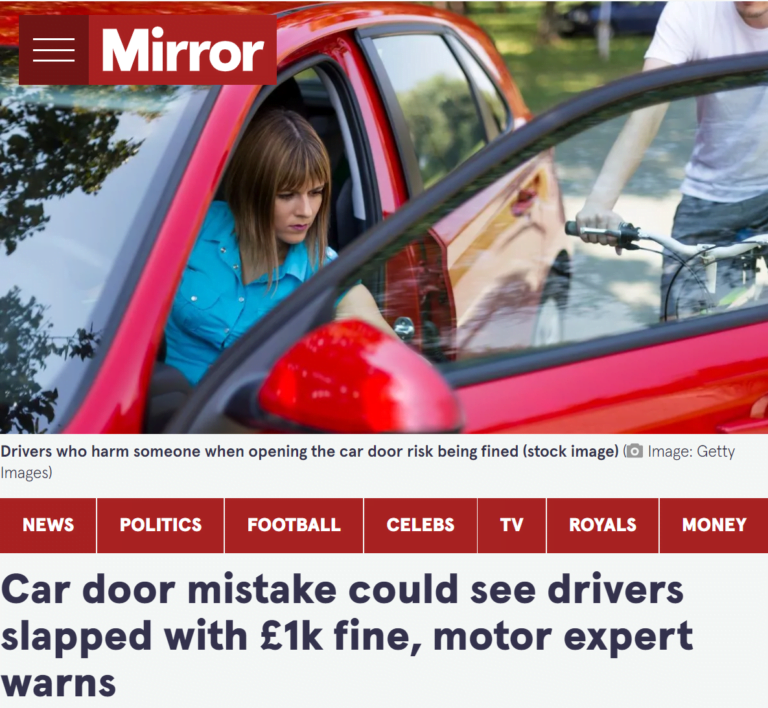 SpaSeekers- Beer tan troubles
A new tanning trend has been circulating on TikTok – with beauty lovers pouring beer on themselves in order to enhance a natural tan. This is because the hops in beer activate melanin – the substance in our bodies which is responsible for making our skin darker. However, this method can leave beauty lovers vulnerable to serious and harmful sunburn, leading the skincare experts at SpaSeekers.com to issue an expert warning against the tanning trend.
This story caught the attention of lifestyle and national publications including Huffington Post, The Tab, The Metro and The Express.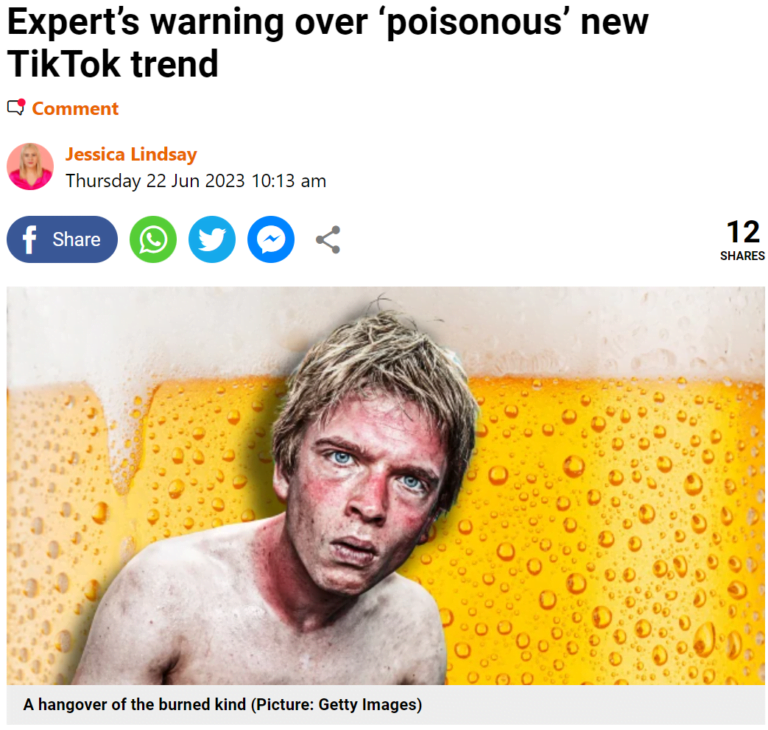 Pour Moi- The best elopement wedding destinations
Wtih wedding season in full swing, we wanted to look at where in the world lovers were looking to elope to as they opt for a paired back, more intimate wedding celebration. Looking at Google searches for elopement destinations all around the world, we ranked the most popular to reveal where those looking to wed were thinking of eloping to.
The story so far has been picked up in global press including Travel Nine, Fox and Drift Travel.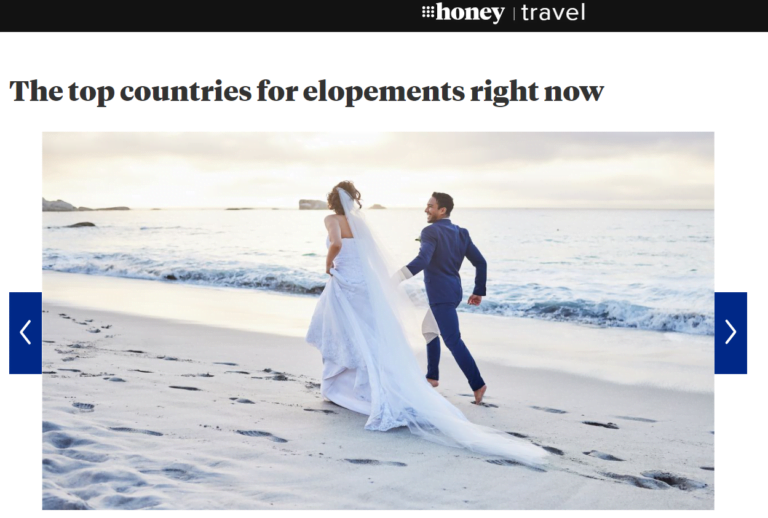 Do you want our Digital PR team to work their link-building wizardry for your next brand campaign? Drop them a line here.