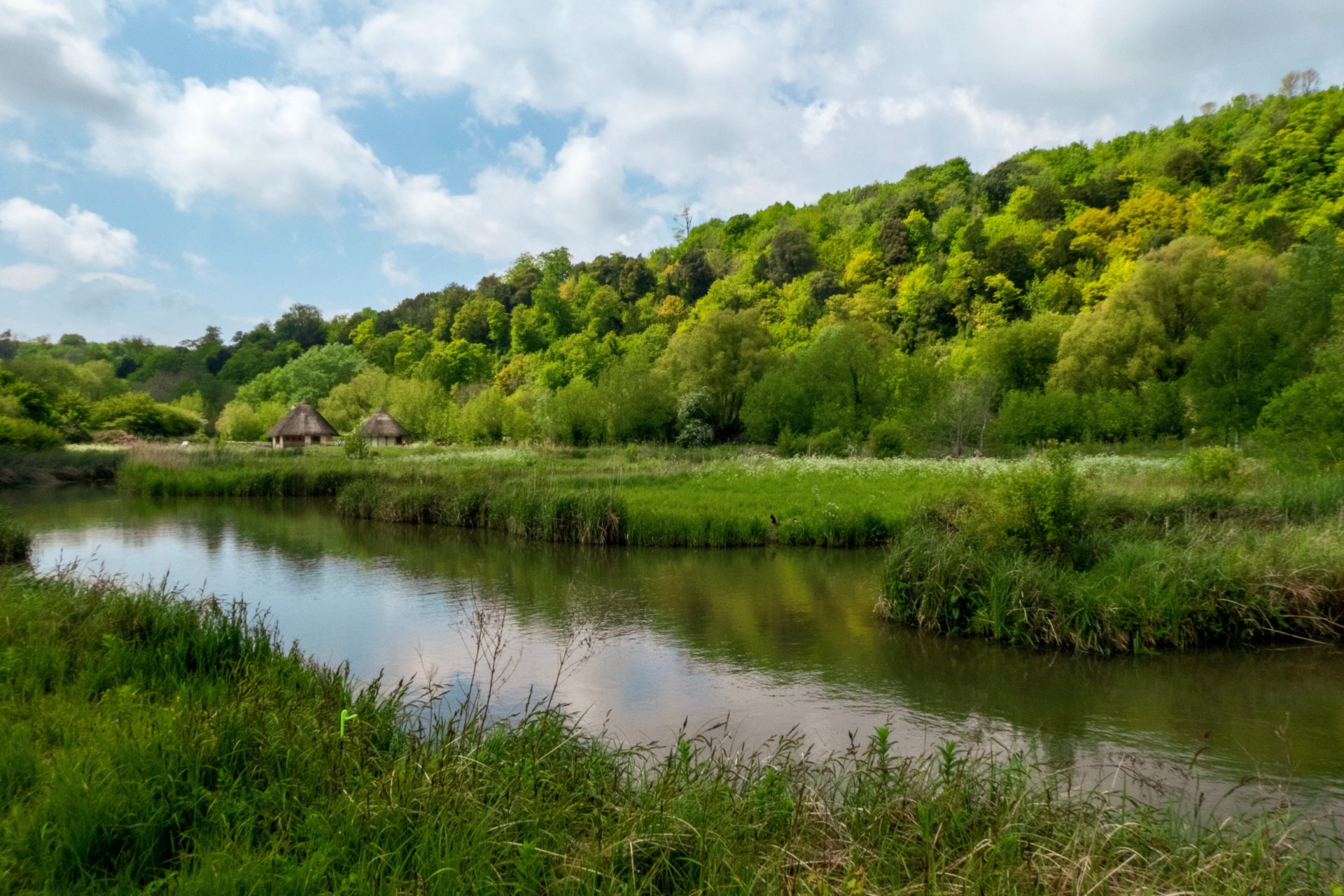 The month in links- July's Digital PR highlights
Well, another month has flashed- or, should we say splashed- by, and whilst we've all been either determinedly pretending it's still sunny or taking shelter in the nearest cinema watching Barbenheimer, our Digital PR team has been pulling in some top-tier links and coverage for our clients. From beautiful blue spaces around the country for those brave enough to be taking a UK summer holiday, to how to keep your garden alive when you escape to warmer climes, these are some of July's campaign and press office highlights. Enjoy!
Brand Campaigns

In June, the last model of the iconic Ford Fiesta was made before the car was fully discontinued, leaving people to wonder if they'd ever see the Fiesta again. With beloved car models being discontinued across the automotive industry and many ending their days on the scrap heap, this was the perfect hook for Scrap Car Comparison, so we used AI to imagine what these famous car models might look like if they returned in the future.
Researching popular cars around the world, we compiled a range of famous discontinued car models – from the Ford Fiesta to the Morris Minor and famous DeLorean DMC-12 (from the Back to the Future films). We then used AI tool Midjourney to imagine what these cars would look like if they were re-released as electric vehicles. The result was a set of beautiful images that either got motoring fans wishing these cars would return, or happy they're not making a comeback. To date, the campaign has gained 16 pieces of coverage, with links on some high authority publications such as Stuff NZ and Auto Evolution.
'AI is getting used a lot in digital PR and some journalists are already getting a bit tired of it, but if you can find a hook that's really relevant to your client, and will use the technology in an interesting way that will throw up some interesting results, it will still pique the interest of the journalist. What really helped here too, was having such a broad range of images, so we could pitch various angles, and journalists could pick and choose which they were going to run.' Richard Paul, Creative Director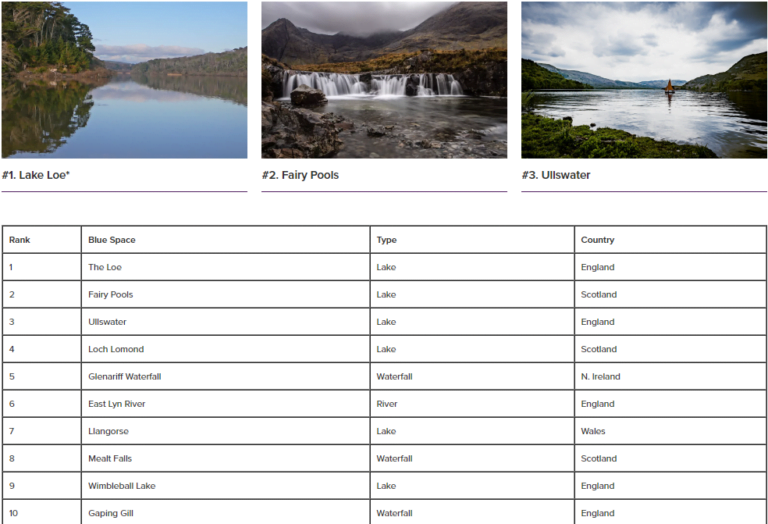 With cold-water swimming becoming a trending topic, and the weather heating up, we saw it as the perfect time to find the most beautiful blue spaces to escape to. And while there have been plenty of studies of the best lakes and beaches, why should visitors be forced to choose? From canals to waterfalls, Premier Inn opened the study to all turquoise-coloured destinations that travellers should add to their wish list.

By compiling images of over 50 well-known and hidden-gem blue spaces and conducting an eye-tracking study, we were able to reveal which rivers, lakes, and waterfalls from around the globe draw the human eye most. The result was a handy resource of UK and global rankings so that people know where to head for some water-seeing on their next trip, and landed links and coverage on sites such as Yahoo News, The Mirror and The Scottish Sun.
'One of Premier Inn's main objectives is to add value to experiences and provide something unique. Not only are the results of the study themselves a benefit to readers, but the distinctive eye-tracking methodology of the study is a plus for travel media, especially considering how saturated the market is. Finding an exclusive angle or novel approach is really beneficial, which was reflected in the great coverage we received.' Raquel Pinto, Digital PR Executive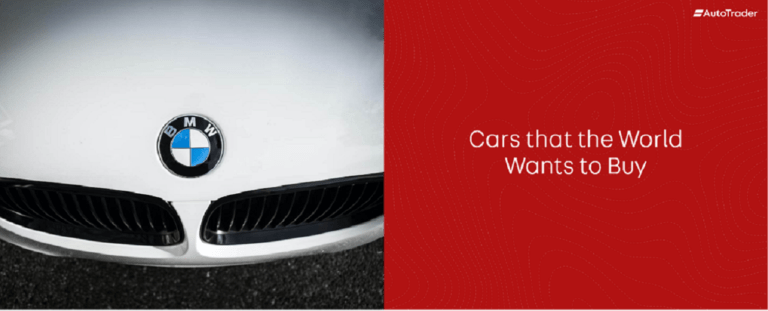 With one of the main reasons behind selling your car being that you want to purchase a new car, we worked with Auto Trader to create a report into the most wanted car brands and models in the UK, and across the world.
This hefty data project involved working closely with Auto Trader's internal data teams for the UK stats, and a big piece of work using Google search data (and keyword lists translated into lots of different languages) to asses the most popular car brand people in different countries want to buy from over 200 manufacturers in every country. The effort reaped great rewards however! The UK auto and national press were super keen to share which cars sold quickest on the Auto Trader website, and the world media, particulary the USA and niche EV press, were very taken with the fact that Tesla is the car brand people want to buy the most. 
'This project required a lot of attention to detail and contextual checking; for example Pagani – a small Italian manufactuer of hypercars – seemed to be the most wanted car in New Zealand, until our checks found that Pangani is also a major New Zeland fashion brand! The data for different countries helped us outreach the story across lots of markets, and the USA media particularly jumped on the state-by-state breakdown which revealed Tesla is the most wanted car. With Elon Musk making headlines for his Twitter/X shake-up, and the production of Tesla's Cybertruck also making headlines, journalists in the business and EV world were fascinated to see data that proved the brand power Tesla has across the world.' Stephanie Finch, PR Director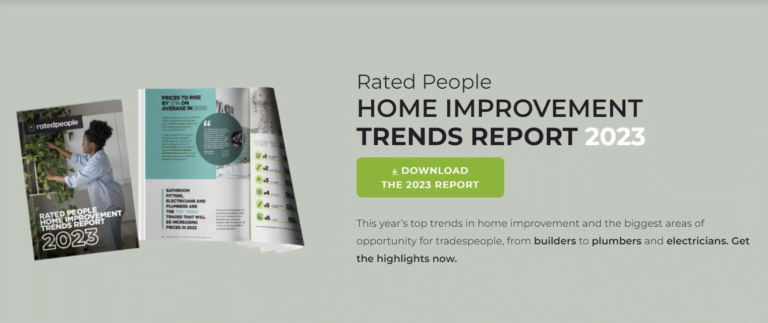 With the UK facing a skilled workers shortage, many tradespeople are looking for a new life abroad, where their skills will be valued, they can achieve a better quality of life for their families and they won't be battling with the UK's cost of living crisis. To address the shortage of skilled workers, Rated People is also calling upon schools to encourage young people to explore a career within the trades industry.
To see where in the world different tradespeople want to move to, we worked with Rated People to analyse Google searches to reveal the countries tradespeople are searching for jobs in the most to prove how appetite to work outside of the UK has grown. In just a week, this campaign has landed some juicy links and coverage on sites such as the Daily Mail and This Is Money.
'The study highlighted the countries tradespeople wanted to move to the most, with Australia topping the list for 10 of the 15 trades we looked at. With recent comments being made by an Australian minister that they were hoping to attract British workers, it looks like skilled workers across the UK are exploring their options when it comes to starting a new life overseas.' Maddie Davies, Digital PR Director
Press Office Best Bits
Big House Experience- UK's Prettiest Pub
Even though the sun has remained firmly on its holidays throughout this washout July, that hasn't stopped us Brits doing what we do best- heading to the pub. With pub gardens seemingly off the table this month, we analysed Instagram and TikTok hashtag data to find the pub which takes the cake for pretty interiors. This landed Big house Experience some coverage on the holy grail of all UK news sites- The BBC!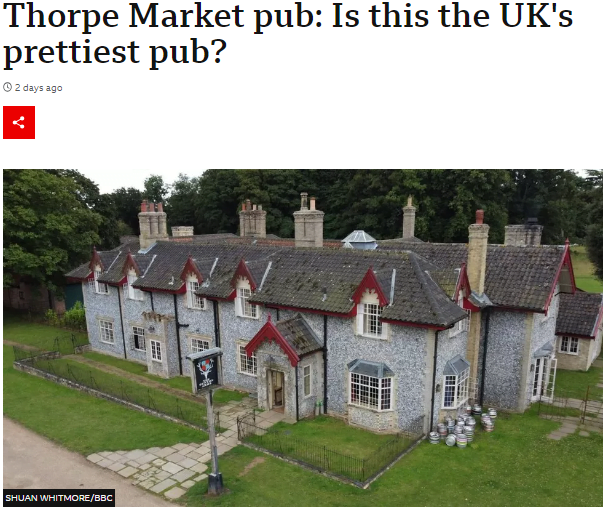 Rated People- Holiday Garden Tips
With summer holidays in full swing, a lot of people will be heading off on their travels – however with unpredictable weather often hitting the UK a lot of gardens will be put to the test as their owners leave them unattended for a week or two. Our gardening experts at Rated People shared their top tips on how to keep your garden alive whilst away for a week or two, landing the team some lovely coverage in The Metro.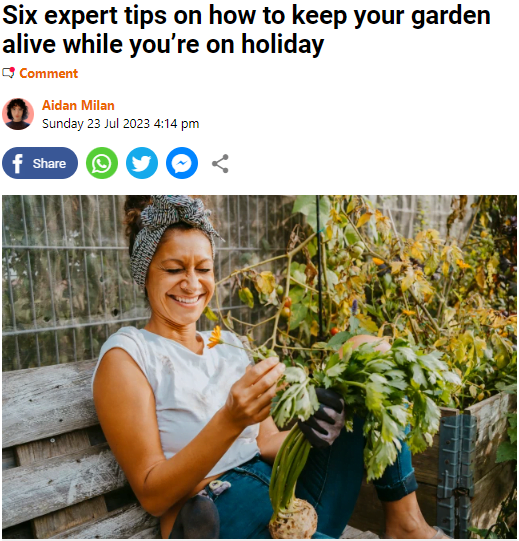 SpaSeekers- Summer Nail Trends
With summer fully underway, we know that beauty lovers around the world will be heading to their local salons to get a summery mani. We wanted to find out what the most popular nail trends of the summer were, so we took to TikTok and Google searches to find out. Barbiecore nails topped the list of most popular nail styles, leading women's lifestyle publications such as Elle, Harper's Bazaar and Marie Claire to pick up the story.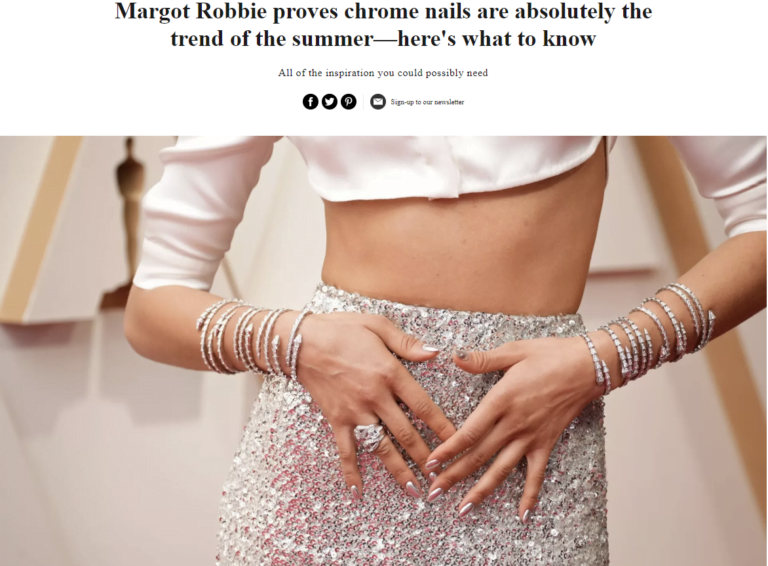 Scrap Car Comparison- Heatwave Parking Tips 
Good weather in the UK has been hard to come by, but we still manage to gain coverage and links with an advice-led piece from Scrap Car Comparison. As with previous press office work for the brand, we continue to position them as expert in all things car care, with some top tips on how to avoid damage when parking your car in hot weather. This advice scored links and coverage in the Manchester Evening News, the Yorkshire Times and the North East Post, proving that localised outreach can be a link goldmine!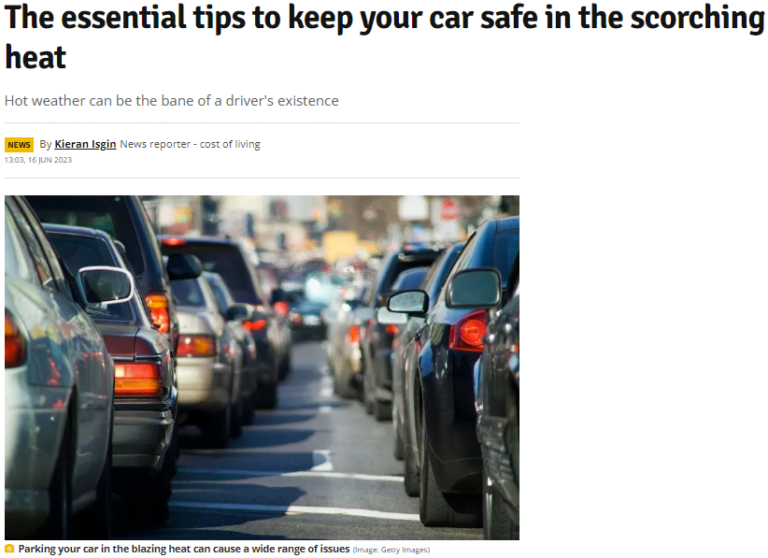 Auto Trader- The Worst Places for Residential Parking 
With FOI requests submitted to 92 British councils and responses recorded over the course of several months, we finally launched the results of an investigation into which residents complain the most about their parking situation, and the worst places for getting a residential permit. Lambeth and Edinburgh topped the table for the most complaints, landing coverage in The Sun, The Scotsman and The Express.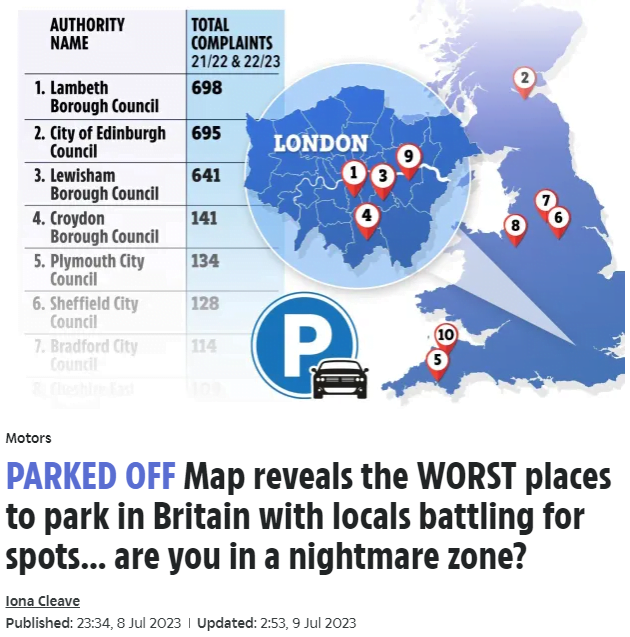 In need of some link-scoring, buzz-building magic for your brand? Drop our Digital PR team a line here.