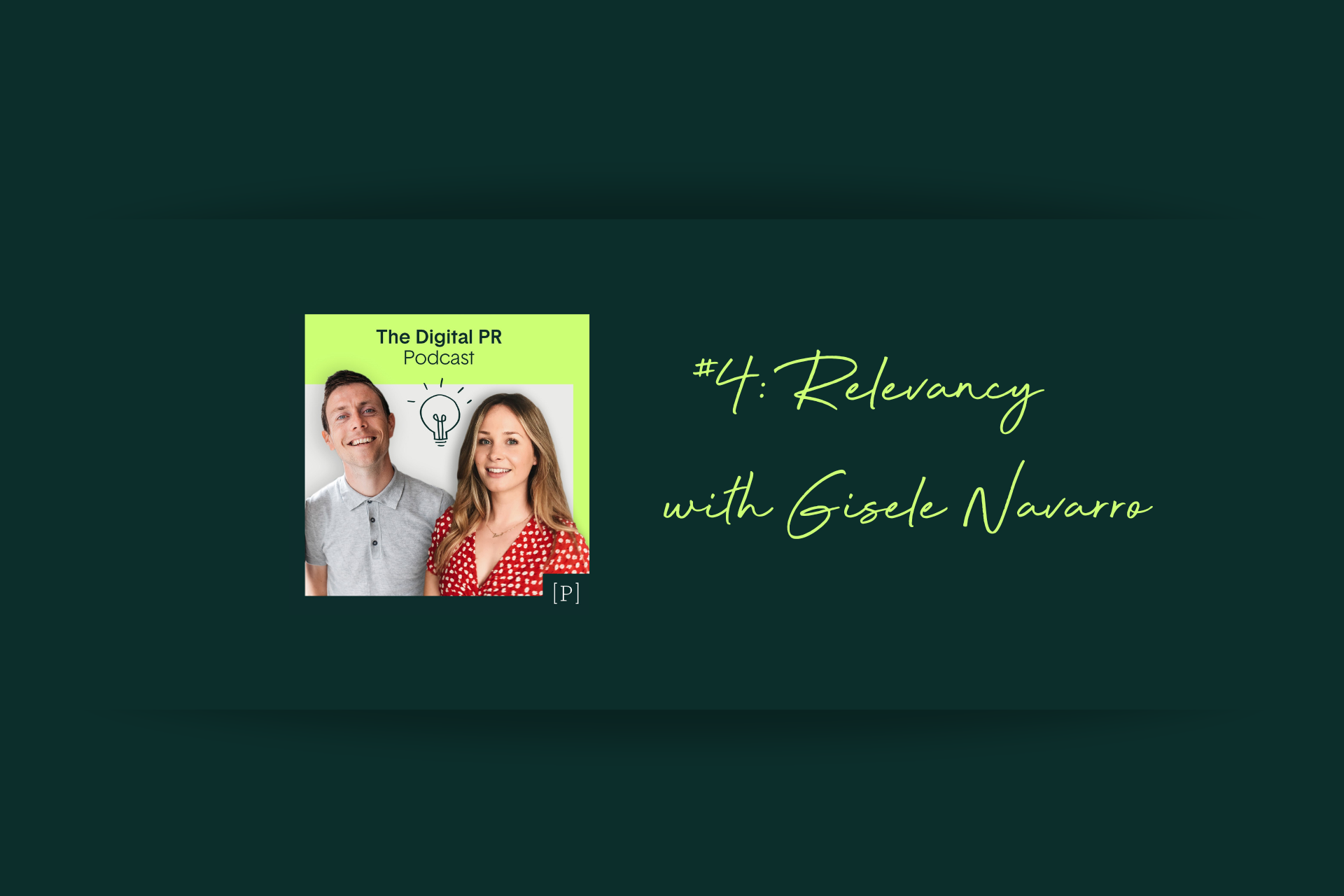 The Digital PR Podcast #4: Relevancy with Gisele Navarro
So, how relevant is relevant? Lou and Steve are joined by the CEO of NeoMam, Gisele Navarro, to discuss the complex topic of relevancy in Digital PR. But is it really that complex?  
How do you ensure that the campaign you pitch is relevant to the client and relevant to the outcome you want to achieve? How do you vet ideas? How can you ensure the balance of humanity, creativity and SEO impact? And how can you authentically make your clients part of a wider conversation? 
This episode covers a whole range of topics across the Digital PR space and throughout Gisele brings a clear, simplistic lens to explain her approach. It's a conversation that might be based in Digital PR but is very relevant throughout all you do so is definitely worth a listen! 
The full episode is available now on Spotify, Apple and leading podcast platforms. Subscribe for future episodes.
In episode 5, Lou and Steve tackle the big topic of new business pitching with industry great, Mark Perkins.