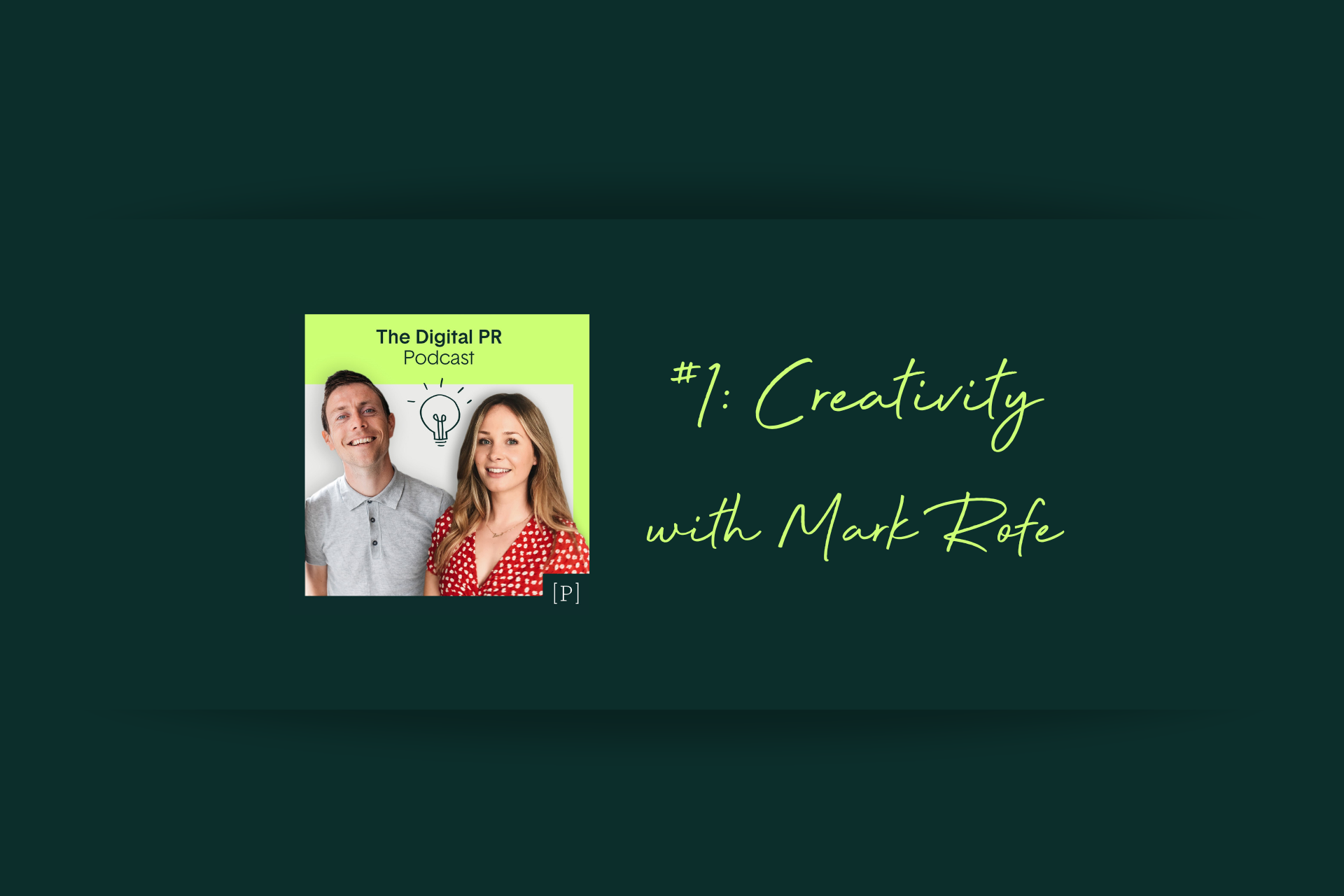 The Digital PR Podcast #1: Creativity with Mark Rofe
In our first Digital PR Podcast episode, Lou and Steve talk to 'internet prankster' Mark Rofe about all things creativity.
Known for being a leading voice in the digital PR sector and the founder of The Digital PR Course; Mark is also known as being the face of a billboard ad to find himself a girlfriend, the inventor of the wank sock and for selling Christmas trees online! He's a very interesting guy with a very interesting brain and we couldn't think of a better person to talk about creativity with.
And with that in mind, this episode covers the creative mindset in digital PR, where ideas come from, how brains work and even how Steve's brain works as he pitches Mark some of his more interesting campaign ideas.
The full episode is available now on Spotify, Apple and leading podcast platforms. Subscribe for future episodes.
Next up, Lou and Steve will be exploring all things newsjacking and reactive PR with Sophie Rhone. Episode 2 will be dropping in early Jan so keep your ears out!