Tackling The UK's Most Hated Business Jargon With Premier Inn
Picture the scene: you're in one of those Monday morning meetings, trying hard to keep up with the conversation rather than dreaming about what you are having for lunch. Then inevitably, a phrase such as 'think outside of the box', or 'get the ball rolling' comes up, resulting in an inward cringe and a roll of the eyes from you and those around you. Sound familiar? We've all been there. This was the idea behind our latest PR story for Premier Inn, 'Blue Sky Thinking'; finding the worst business jargon that the UK office has to offer.
'Moving the needle' for Premier Inn
As an agency, we have been working with Premier Inn since 2015, more recently working with them with a solely PR focus. The goal was, and is, to secure links back to their website from new linking domains, in turn increasing Premier Inn's online visibility. As Premier Inn is a nationwide business with locations all over the UK, our focus is to create stories that link back to UK locations and cities to improve the rankings of associated commercial terms.
Some of our more recent and successful campaigns which demonstrated this strategy include 'Insta-Landmarks', which listed the most Instagram-able alternative landmarks in the UK, the beach huts in our very own Brighton making the top 10.This campaign proved to be popular both nationally and regionally. Another campaign that similarly sparked lots of local coverage was our 'Great British Food Map', which found the best place to find classic British food. The rivalry between Cornwall and Devon when it came to the best pasty was a particular highlight!
The 'game-changing' idea
This brings us to the idea itself. Hated business jargon ticked all the boxes. It's something experienced universally  by many of us, is instantly relatable and provokes discussion. Even here at Propellernet, we spent a bit more time than we should have discussing our least favourites and debating whether they were necessary or not.
So how did we determine the UK's most hated business jargon? Our methodology was fairly simple – a 2-question survey answered by 2,000 people, revealing the inner thoughts of office workers across the country.
And the moment you have been waiting for… the official most hated business jargon is 'touch base', with 'no-brainer' and 'outside the box' making up the top 3. Other phrases I found relatable that made the list included 'nice to E-meet you', 'park that' and 'ping you an email'.
As well as unveiling the 33 phrases on the list, we went the 'extra mile' (sorry) and delved a bit further into the origins of some of them. The phrase I just casually dropped in itself dates back to the biblical times, making it over 2,000 years old. No wonder we are so sick of it!
We finished the story off with a piece about 'business jargon around the world', which provided some interesting results. My personal favourite was the phrase 'he cooked the fish on his lips', which is used in Greece to indicate someone making life difficult for themselves. To go along with this, we sourced some illustrations to bring help bring them to life.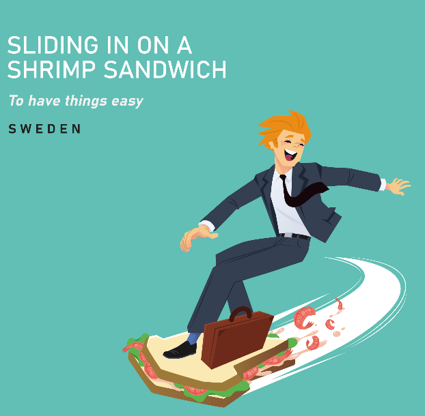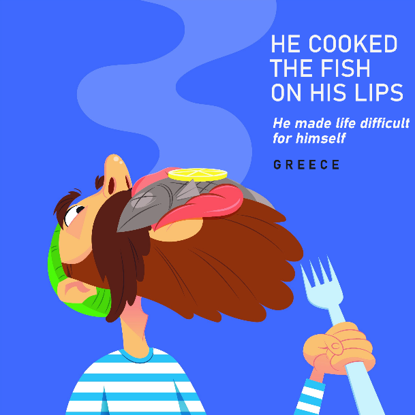 Excellent 'take outs'
So most importantly, how did the story perform? Well it's safe to say that the topic of business jargon proved popular, picking up 17 pieces of online coverage including 2 pieces of national coverage from the Metro, as well as coverage in magazines such as Facilitate and Grazia. Additionally, 5 new website domains published the piece, each linking back to Premier Inn website,  ensuring that the objective of this story was met. It was even picked up by a podcast in the US as well as popular website Honeynine in Australia, showing just how far and wide the story had gone. Overall, the story was a great success. We not only delivered more coverage and links than the targets agreed with our client, but we hope the story also provoked many a debate in workplaces and businesses across the country.
So next time you are in a meeting and are tempted to use one of these cliched phrases, maybe just hold your tongue!
To find out more about how we 'go the extra mile' with our PR services (that was the last one, I promise), get in touch and see how we might be able to help your brand or business.