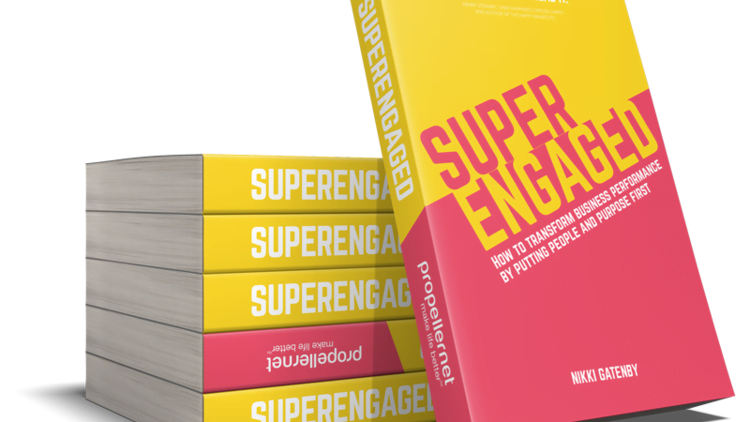 SUPERENGAGED LAUNCHES TODAY!
It's here! SUPERENGAGED is now available to buy at Amazon, and is full of practical insight and tips to help you transform your business by putting people and purpose first. What's more, we're offering a launch day deal of £15 (RRP £30).
Propellernet is
living proof that business performance improves when you treat your people like, well, people. Some business leaders believe that this can harm the bottom line, but this a misinformed theory. Our very own Nikki Gatenby has written SUPERENGAGED to proove that if you're looking to drive more profit in your business, you should should take your employee engagement figures as seriously as your margins.
The book provides a behind the scenes look at how we've built a team at Propellernet that's not just engaged, but SUPERENGAGED, and shares all the practical advice that would have helped us to do better, faster, and avoid some epic fails along the way.
Whatever your company's size, shape or sector, SUPERENGAGED will help you feel confident about what employee engagement means and how to improve it. So, if you're ready to turn your people into your biggest ambassadors and live out your values whilst driving a healthy profit, then yes, this is the book for you.