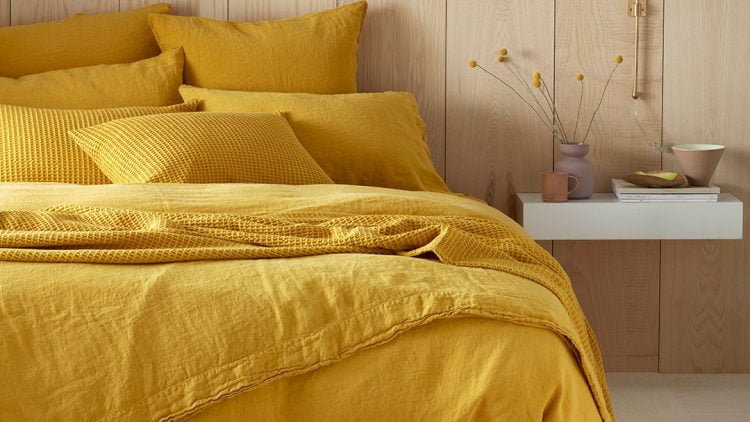 Propellernet Appointed By Secret Linen Store
We are pleased to announce that Propellernet, has been appointed by luxury home furnishings brand, Secret Linen Store following a competitive pitch for their paid media and digital PR accounts.
Masters of better bedtimes, Secret Linen Store are known for their high-quality bedding from the finest sleep ingredients. Founded by sisters Molly and Harriet, the business today operates across the UK and Europe championing the use of the best products, made by people who care. Propellernet has been tasked with delivering efficient, profitable growth for the business, building the awareness of Secret Linen Store as an ethical, sustainable, quality brand in the bedding and bathroom category.
'It's no secret that there were a few squeals of delight that went up from the team when we first had the brief through from the guys at Secret Linen Store', explains Propellernet's MD, Sam Zindel. 'They are an ambitious brand, with a fantastic product range and a team that we felt we immediately jelled with on the first call; along with our shared values, we definitely felt that they were a client we could do our absolute best work with. The focus on paid media and digital PR is a strong combination, to drive awareness among their target audience, whilst balancing organic visibility and performance to ensure they are on a sustainable digital growth trajectory. The team are brilliant to work with, and our guys can be highly creative in such a luxurious and emotive marketplace. Perhaps most importantly, Secret Linen Store shares our 'triple bottom line' philosophy and cares deeply about the planet and the people that they work with throughout their supply chain.'
'The paid media space is fast-moving and hectic, we wanted an agency partner who would feel like an extension of our team and be able to hit the ground running, and we've definitely found that in Propellernet', says Harriet Mears, Secret Linen Stores' Director/Founder. 'From the outset, Propellernet were open with us – clearly managing the onboarding process; as well as strategically highlighting growth mechanisms that would allow for a more sustainable programme of spend over the year. The fact that their team are highly experienced, and operate across strategy, media, digital PR, content and technical SEO, means that can work effectively together across multiple digital channels and draw from their expertise to grow our own team's knowledge and our performance overall. We look forward to a successful relationship together for both Secret Linen Store and Propellernet as our digital partner.'

A shared interest in protecting our planet
As part of Propellernet's ongoing commitment to de-carbonising way beyond their own footprint, every new client receives 1,000 trees planted in their name. Secret Linen Store's trees are part of the Marataola Mangrove reforestation project in Madagascar. This provides vital jobs within the local economy, has a direct environmental impact of preventing erosion, helps to reduce carbon emissions and reinstates biodiversity in the area.
About Propellernet
Award-winning digital growth partner.
We help ambitious brands to grow online. We create a sustainable, competitive advantage for our clients, enabling strong performance at the top of Google, whilst driving their brand to be front of mind too.