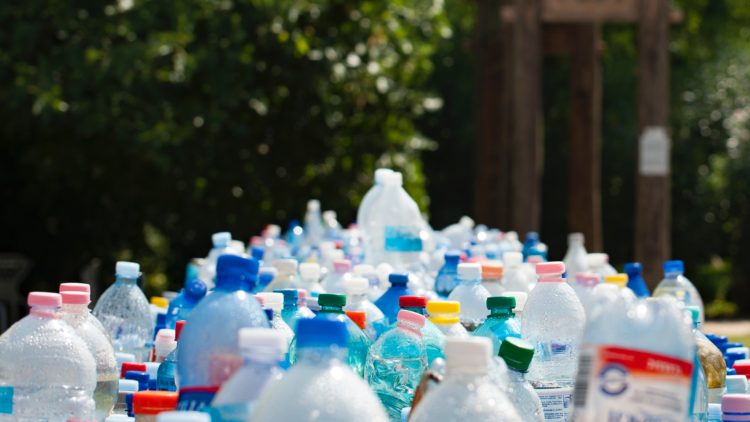 Reducing Our Environmental Impact
Here at Propellernet we work had to 'make life better' whether that's for our clients, our employees or for the community. Recently we started thinking more about how we can make life better through reducing our environmental impact.
Did you know the amount of plastic in the ocean is set to increase tenfold by 2020?
Or that Britain's leading supermarkets create nearly one million tonnes of plastic packaging waste every year?
We hear stats like this so often that it is easy to become desensitised to them, but by simply ignoring the information we're definitely not going to make life better, so we decided that it was time to act.
When we thought about our environmental impact, we realised we already had a lot of great initiatives in place, including signing up to Brighton's bike share scheme, BTN BIKES, so our employees can commute in a more environmentally friendly way, investing in energy efficient lighting, recycling glass, plastic, paper and card with Paper Round, sponsoring The Big Lemon's solar powered bus scheme and filling our beautiful offices with an array of green plants; we know that we could do a lot more to be greener in our working lives.
So we brought together a group of volunteers, The Eco Warriors, to lead our green initiative. It started with a whole company survey to come up with ideas on what we could do, or not do, to reduce our environmental impact. The result was a list of over 100 ideas including creating a work wormery, guerrilla gardening around Brighton, and moving to milk deliveries in glass bottles.
Over the past few months, our Eco Warriors have been implementing a number of these suggestions, including:
Our weekly supermarket fruit delivery produced our biggest source of single use plastic, and it was delivered in plastic shopping bags! So this was the first thing we wanted to tackle. We now order our fruit from Edgards Fruit delivery which is plastic free and delivered by bike.
In a bid to try and rid our office of single use plastic, we started ordering our toilet roll from the wonderful people at Who Gives A Crap. Not only does it avoid using plastic but the paper is beautifully wrapped, made from 100% recycled material and 50% of the company's profits go to building toilets for those in need.
Moving to Eco-friendly stationary
We have started ordering our stationary from green suppliers and source paper and pens made from recycled materials.
Although we had a pretty robust recycling system in place, there was still a lot that we weren't recycling, so we researched ways to improve this. Luckily, living in Brighton means that there are already a lot of great initiatives around the city to help. We now do a regular drop off at The Green Centre, located at the Open Market, and can recycle things from tetra paks, to plastic bands and old pens. We also introduced a battery recycling bin to safely recycle all of the batteries we get through in the office, and we even have people bringing in their old batteries from home to recycle them too!
Last week we kicked off our first office beach clean, supported by Surfers Against Sewage. The office headed to the beach and collected over 37kg of rubbish, not including the loose Bouy we found on the beach. Our haul included a lot of cans and bottles which we were able to recycle and some bottle lids for the Drop in the Ocean project.
Brighton is on course to be the first plastic free city in the UK and we are proud to have signed up to the Plastic free pledge. We will be working to find more ways to reduce our plastic use in the office over the next few months.
We're really proud of the green initiatives we've implemented over the past few months, and we know there is still more that we can and want to do. Over the coming month's we will be looking into the possibility of:
Using the UK's first packaging free shop on wheels, for cereal, cleaning products and more
Composting our coffee and raw food waste
Getting an environmental audit done so we can see what else we can improve on to reduce our environmental impact
Working with a small, local, permaculture farmer to keep bees
We hope that this blog post will inspire you to make some changes in your workplace to reduce your environmental impact. And, if you're doing something brilliant that we haven't thought of yet, we would love to hear about it (@propellernet) and give it a go in our office too!