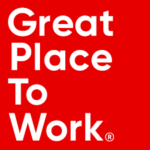 Propellernet Named One Of The UK's Best Workplaces
To even make the shortlist we needed to hit a Trust Index score (team survey) of 85%. Our score was 94%.
Part of Propellernet's mission is to Make Life Better for our people (as well as our clients, our clients' customers and our community, in case you were wondering). Every year, incredible energy and effort goes into maintaining and strengthening our people-first culture.
Some of the things brilliant initiatives that have launched over the last 12 months include:
Making every single one of our permanent employees a shareholder in Propellernet. This was announced in October 2018 and the process will be completed this financial year. We have always been proud to be independently owned but now everyone in the business will be an owner.
We are developing a coaching culture to enhance the way we work. We now have six certified coaches, focused on supporting employee autonomy, wellbeing, personal development and agency performance, with plans for more of the team to become certified coaches over the next six months.
We've upped the amount of sharing we do, most notably by publishing SUPERENGAGED, written by Nikki, our Managing Director. It details our employee engagement journey and also provides practical advice to help other businesses make their own journeys.
We've introduced flexible working hours, to help give our team a better work / life balance, and accommodate the various side hustles and passion projects they work on alongside Propellernet.
Our brilliant HR and admin team have arranged nutrition advice and workshops for us, set up 121 financial coaching with Simmonne Gnessen, author of Sheconomics, as well as arranging for some of us to qualify as Mental Health First Aiders.
Last year, when asked if they agreed with the statement, 'This workplace is working to reduce its environmental impact' only 72% of our people thought we were (down from 79% the year before). So we designed and implemented a specific programme to tackle this, focusing on recycling and our supplier's sustainability credentials. We increased the amount of recycling per employee from 2.9kg per employee per week to 5.7kg, saving 960kg of CO2, compared to 490kg the year before.
The last 12 months have been packed full of good stuff, all designed to help us live out our values and support and inspire our incredible people. But, we know we can do better. We'll be sharing back the data we've got from the Trust Index with our team, chatting through where and how we can improve and working together to make Propellernet an even better place to work.