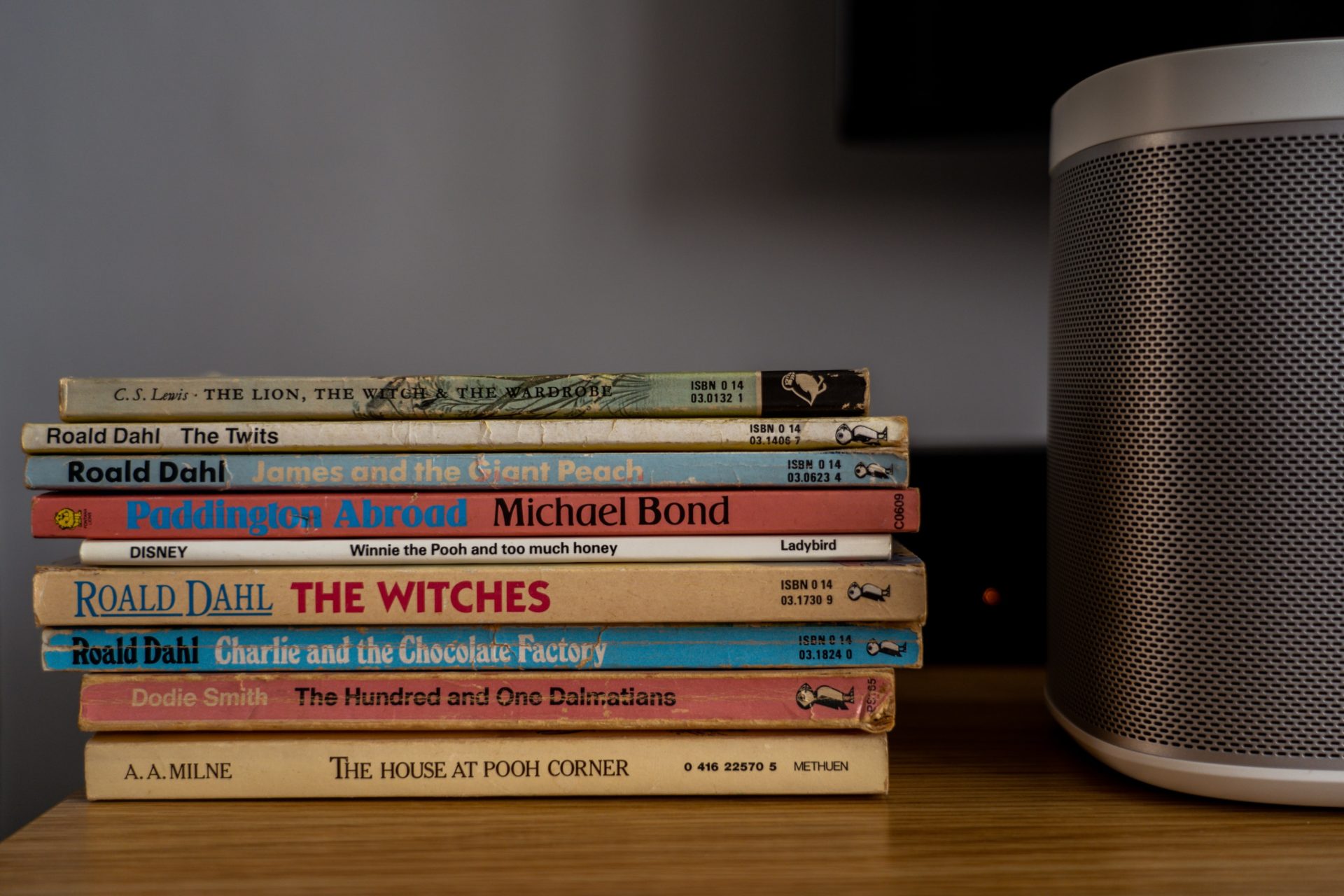 Pitching to press during a global news event: to pause or not to pause?
How do you pitch a story to the press and secure coverage while the country is in a period of national mourning?
This was a question that we were faced with very shortly after launching our campaign for My1stYears, but we'll get into that a little more later.
Getting stuck into digital PR with My 1st Years
We wanted a campaign we could quickly get up and running and were confident could perform well in terms of links and coverage from the get-go.  Enter: Google Search Data
Some may say it's an over-used data source, but if done correctly, search data campaigns continue to deliver insightful stories that give us an invaluable glimpse into the minds of our audiences. For this campaign, we focused on the parents of newborns and toddlers.
Bedtime stories are something that parents and children both enjoy and are universally used to help little ones drift off to sleep, so perfect for My 1st Years' audience. Not to mention we had a great link into My 1st Years' products and category pages thanks to their lovely range of books for toddlers too. 
So we decided to look at the world's favourite bedtime stories according to Google, to reveal which are the most searched for around the world and maybe favourites for helping our children nod off at night.
Using seedlists of the most popular children's books from across the globe and the top books from Amazon's children's book charts in the world's 10 most widely-spoken languages, we compiled a long list of more than 370 books to analyse. Breaking these down into search terms of  '[book name] + book', we then enlisted Google Keyword Planner to pull data for every country around the world over the last 12 months to help us rank them in order of popularity per country.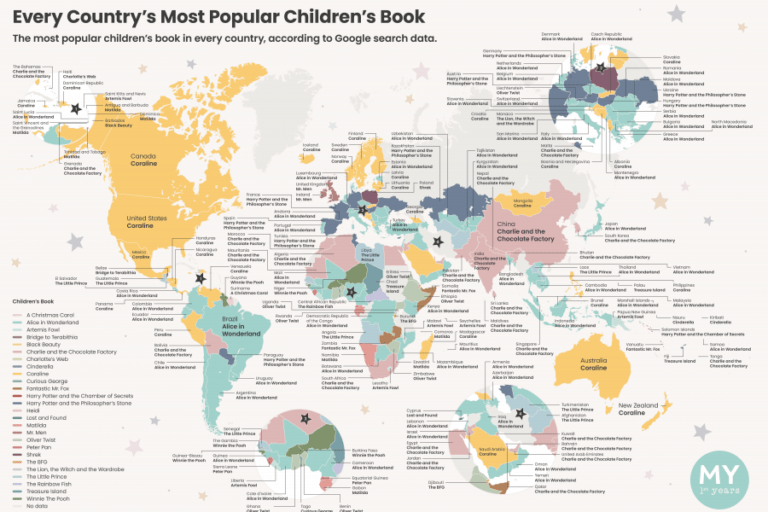 The results revealed books including Mr Men, Alice in Wonderland, Charlie and the Chocolate Factory, Matilda and surprisingly, Coraline to be among the most searched for globally. So after creating some lovely map graphics to accompany the piece and getting the campaign uploaded to the site, we were away! Or so we thought…
What do you do when the country goes into a period of national mourning as you launch?
When the Queen passed away on 8th September, the media was instantly dominated by the news and filled with speculation of the events to come. It remained that way for the two weeks that followed. 
At this point we were two days post-launch and already had a great piece of coverage on a DA 85 site so we were keen to keep up the momentum. Of course, as soon as the news of the Queen broke we scrambled to pause all outreach and follow-ups while we took stock. But what to do next?
Pitching in the UK was completely out of the question but was pitching internationally also a no-go? 
We thought it was better to err on the side of caution.

We sat tight for the first few days, waiting for the initial media storm to settle down. Unsurprisingly we didn't see any more coverage come through from our launch day pitches either.
Looking at the number of tweets trying to crowdsource advice on when to resume pitching it was clear that we were all in the same position – there was no PR handbook for how to approach the situation. All we could do was try to be as sensitive as we could, take some deep breaths and go with it. 
We dipped our toes back into international pitching during the following week and then UK pitching to verticals not swamped with the news the week after. For us, pitching a child/parenting focused story was slightly less scary, as many of these titles and journalists weren't covering the royals anyway. Win!
However, even when pitching resumed it was abundantly clear that the news cycle had been shaken up so much it was still hard to get cut through. But we persevered and after a nervous two week wait, things started to pay off.
A lovely piece of IOL coverage ended our drought and slowly but surely, the coverage started to return…
And the coverage kept coming, with 9Honey, Her Family, Fatherly and Bebes y Mas all going on to cover the story too. Not to mention, Neil Gaiman, the author of Coraline (which was crowned the most popular children's story in the USA) also shared the story on his Twitter!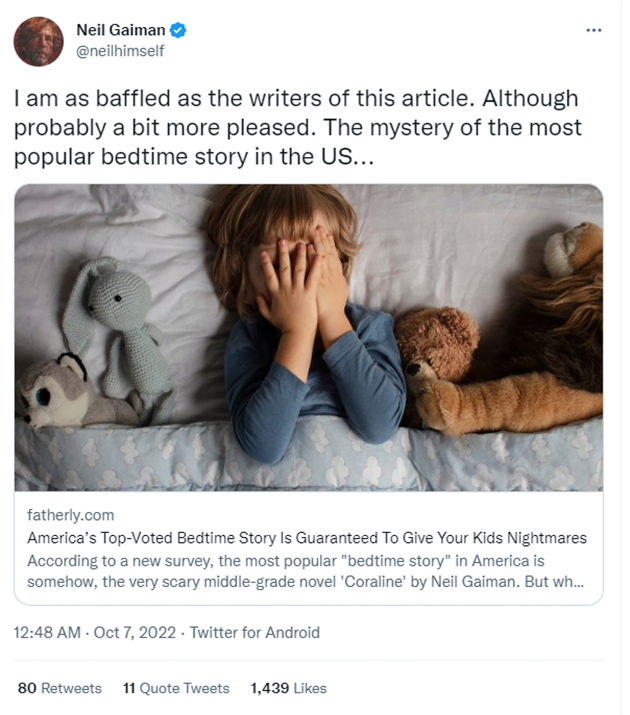 Finally after what was a very nervy and disrupted start we ended our pitching with almost 30 links and 33 pieces of coverage – which we, and the client, were really happy with!
So, what can we learn from this pitching experience?
As I'm sure any PR will confirm this wasn't an easy few weeks and one that definitely led to some slightly raised blood pressure at points. But there are definitely a few things we can learn as a result;
Don't panic

. As we've seen with COVID and now the Queen's passing, large events will happen and they will throw the media into chaos – and there's nothing we can do about it. Most importantly, we need to not panic. Despite our KPIs there will be ways to push on once the initial dust settles.

Sit tight.

It can be a knee-jerk reaction to see a struggling campaign and write it off. We did wonder if our dry patch was the campaign rather than the situation at one point. Instead, we had a good chat, wrote out our next steps (think new hooks, new data and ways to pivot) and pushed on.

Trust your gut. As PRs we should have a 'spidey sense', as I once heard someone call it. We generally have an inkling if something's not quite right. In this case, our gut was telling us that it was just a matter of time after the Queen's passing and one journalist email confirmed this for us straight away once the coverage got flowing again.

Reassure your clients.

Even though pitching was quiet, we didn't go quiet on the comms. We still had the campaign to deliver and wanted to keep the My 1st Years team in the loop, even if there wasn't a lot going on. As with this case, if you've had to pause with pitching, explain why. But you can also go further and map out when you think you may be able to resume, and how you're going to approach this (are you starting with certain verticals or countries?) and let them know when you reach these points. Being open and honest is the best path through any tricky pitching periods, and maintaining strong communication will help no end.

Be brave.

This situation was far from ideal but a little bit of bravery helped us keep going. It's not emergency medicine and no one wants to cause any upset, but sometimes you do need to poke your head above the parapet and test the waters. In this case, that was getting back to pitching – was it too soon? Only one way to find out! As long as you're doing it with the best intentions and being careful with your targets it should turn out okay.  
Ultimately PR can be a tricky game at the best of times, let alone during a global news event such as this. But it's not one that we're in alone. From the rest of your team to the wider industry, there's always advice available and plenty of people that will be only too happy to share their wisdom (like us!). If you think you could benefit from support with your digital PR, you can take a look at more of our work here and get in touch too.