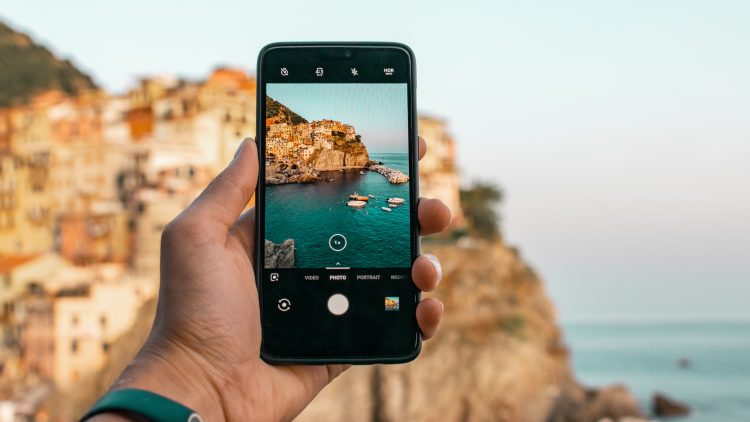 Analysis: Is It All Over For The Most Instagrammed Digital PR Campaign?
The words "Most Instagrammed" might have a few journalists gritting their teeth and taking to Twitter to formally request a stop to the madness, but is the format still worth it's salt as a story?
The digital PR industry is a constantly evolving landscape, with the SEO focused, link building branch of the speciality having exploded in popularity since its relatively recent inception. With competition for coverage so high and multiple agencies across the globe working towards the same goal, it's surely inevitable that successful formats will become saturated with time, so how do we progress beyond them and ensure that we're consistently tapping into our best ideas?
At Propellernet, we're constantly on the lookout for new angles and fresh takes that will provide our clients with the valuable links they need while giving journalists, and ultimately consumers, content that's relevant to them. So, we wanted to take a look at the hotly debated "most Instagrammed" format, discussing how it has worked in the past and why we aren't giving up on it just yet.
WHAT IS A 'MOST INSTAGRAMMED' CAMPAIGN?
Instagram campaigns can take a few different paths, but the 'Most Instagrammed' format is generally done through sourcing a set of related hashtags and ranking the results based on the number of times they've been used. If you want to take it a step further, you can even look at brand mentions, brand followers and metrics like engagement rate to study how well a brand is resonating with its audience on the platform.
The methodology itself is fairly simple, and given that in 2021 over a billion people are using Instagram it seems remiss to reject it as a data source. So why has it been scrutinised so heavily in recent years, and why does it get so much stick on Digital PR Twitter? Methodologies within our industry are often questioned for their integrity, so there's nothing new there. Quite rightly too, as no matter the format, it's the responsibility of both a digital PR agency and a journalist to ensure that the information being pitched and published is accurate. Yet in the case of "Most Instagrammed", it isn't necessarily the accuracy or validity of the data that's critiqued… but often whether or not it's just "old" or "overdone". While we're sure we can all agree that the limits have certainly been pushed (Most Instagrammed carpets is a bit of a reach), we shouldn't discount it as a data source – we as an industry just need to find our way out of the Most Instagrammed rut and find newer, more interesting ways to use the data.
WHEN IT'S WORKED
MOST POPULAR PAINT COLOURS, ACCORDING TO INSTAGRAM
Home renovation is big business on Instagram, and given that the platform is all about sharing your aesthetic with your followers, interior design packs a serious punch on many a feed. HomeHow pulled together a list of iconic shades from sought-after paint brands like Farrow & Ball and Dulux, and used Instagram hashtags to rank which ones had been the most popular that year.
The campaign did extremely well, being picked up by the likes of House Beautiful, Homes and Gardens, Ideal Home, the Daily Mail and more, and with home renovation trending big time on Instagram, it couldn't have been more relevant for their audiences. The concept was newer at the time, the content was fresh and it made a lot of sense to utilise the platform to gauge real-world interest in this area. While Google Search data would've showcased "interest" or "inspiration", using Most Instagrammed in this context highlighted actual paint-to-wall usage of the colours ranked in the study.
THE COSMETIFY INDEX
The Cosmetify Index is an evergreen piece of content that can be revamped continuously to showcase how trends are changing, while also cementing the brand as an industry leader. While the format here is an index, not a Most Instagrammed piece, they utilised Instagram data heavily to help them decide the rankings; taking 200 of the world's most popular beauty brands and ordering them by looking at the number of followers, engagement rate and brand mentions, and combining this with Google search data and change in search volume.
While the Instagram data only represents one facet of the way they ranked the brands, the success of this campaign demonstrates once again that as a data source, Instagram is an extremely useful indication of popularity and sentiment towards them. Brands shouldn't shy away from using it, provided the content is relevant and will ultimately be worthwhile to those it's reaching.
THE WORLD'S MOST BEAUTIFUL ROAD TRIPS, CYCLING CITIES & BEACHES
Next up are a few campaigns of our own, some of our favourites from 2021 so far. While we knew that some journalists were well on their way (if not already there) to being fed up with the format, we didn't want to ignore Instagram as a data source; and certainly not for travel, with survey findings showing that a huge 45% of Instagram's users cite it as one of their top interests.
So to find a new angle, we decided to spin it on its head and relate the Instagram findings back to real-world data to take it from 'Most Instagrammed' to 'Most Picturesque', literally. By measuring the number of hashtags against the actual mileage of the world's most famous road trips, or looking at the square footage of the best cities for a cycle, and even the length of the world's most popular beaches – we steered the data away from the usual hashtag popularity contest and got rankings that truly reflected just how picturesque they are based on how many Instagram posts had been shared in relation to the location's size.
With nearly 300 pieces of coverage combined, from the likes of Travel and Leisure and Vogue Australia, we were pretty proud of these campaigns and enjoyed breathing some new life into an old format, rather than dismissing it straight off the bat.
TO SUM IT UP
Ultimately, we're pretty sure there's no need to hit the panic button just yet, and no need to remove any and all Instagram ideas from your ideas bank. Using data from social media is cost-effective, and being relatively straightforward does not tend to require a lengthy amount of desk research either. It can accurately depict the sentiment of millions of people worldwide and with over a billion users posting daily about all aspects of their lives – the wealth and variety of real data insights are huge. So hit refresh in the ideation sessions, and ensure that your content is strong, relevant and useful – will people care about the story? If the answer is yes, then there's no reason the photo-sharing platform can't be your data source, even if Instagram is so yesterday.