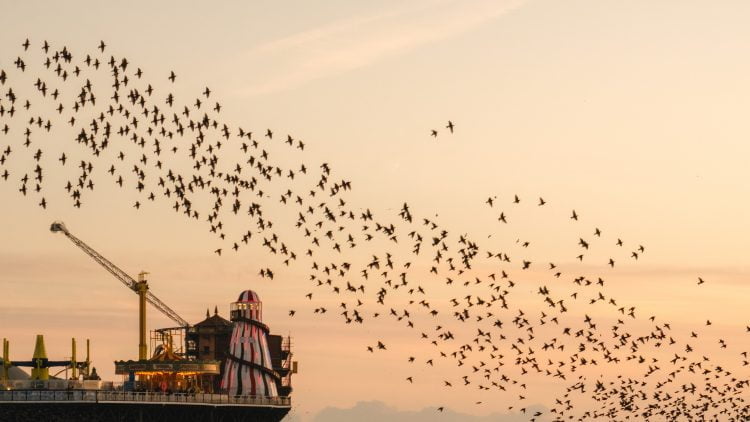 Industry Recognition For Our Staff Wellbeing Programme 
Pretty much a year ago to the day, we sent our team an in-depth, third-party survey to get their feedback on what life is like as an employee of Propellernet. I mean, we think the culture here is pretty great but the only people who can really tell us are our team.  
The results of those anonymous surveys were included as part of a rigorous methodology employed by Great Places to Work ™ to define those workplaces globally that meet their strict criteria to be certified as a Great Place to Work™. We obtained our certification in 2021 for the 7th year, and today we are over the moon to announce that those results have seen us recognised as one of the UK's Best Workplaces for Wellbeing. This most recent ranking joins our recognition as the UK's 2nd Best Workplace for Women. 
So, why the back story to these results? 
Well, the results of those surveys back in February 2021 have shaped everything we have prioritised and focused on from a people perspective since. There is no denying it's been a tough couple of years. I'd say as a team we've experienced higher collective levels of stress, anxiety, loneliness and frustration than we ever have before; and I'm confident that we're not alone in that. But given that our lives changed so markedly over the past few years, we realised pretty quickly that we needed to act on this team feedback and review our People and Wellbeing initiatives to ensure they stayed market-leading. 
Today, our People and Wellbeing programme focuses on five key pillars… (those marked with an asterisk have been added since the survey was undertaken). 
1. Work-Life Balance… making work work around your personal life, not the other way around: 
Unlimited Holiday

– It does what it says on the tin. We trust the team to be grown-up about it. It works perfectly for us.

 

Self-Care Fund* –

It's safe to say it's one of our most used and most popular benefits because it's completely flexible to the individual. So far this year, the team have used it for a Hampstead Heath Ponds swimming pass, a spa day, a Strava app subscription, an England Netball affiliation, a nutritionist webinar, Headspace membership and horse-riding lessons.

 

Menopause Support Policy –

The aim of this policy is to ensure we're supporting anyone experiencing perimenopausal or menopausal symptoms, as well as reducing the stigma around discussing the impact that menopausal symptoms can have in both work and personal lives. Propellernet is committed to making any accommodations to working environments or working hours to better support an employee experiencing menopausal symptoms.

 
2. Sense of Fulfilment… being part of something bigger: 
Becoming B Corp accredited*

– No easy feat that took a lot of hard work. This process highlighted to us what we were doing well but also where we needed to improve. B Corp status really shows our commitment to using profit for good, and it's often the thing that our team say they are most proud of. 

Co-Founding the Million Tree Pledge* –

One of our co-MDs, Sam Zindel, co-founded

The Million Tree Pledge

, a group of individuals and businesses who are committed to planting over 1 million trees each in response to the Climate Emergency. So far, 34 million trees have been pledged; proof that you don't need to be a big company to make a big impact.

 

Our Impact –

We openly talk about our wider impact, both environmentally and socially, and have set some very ambitious targets which we review regularly with the whole team, to whom we are accountable.

 
3. Job Satisfaction… learning, developing and forging a career path based on your own interests and passions: 
 

Propel Days

– For us this is an oldie but a goodie. A few examples of how our team have used propel days over the last 6 months: Planning slides for a public speaking event, learning about Search Integration and Analytics, hosting a TEDx Countdown Event, attending a Radio and Podcast Conference and Volunteering at the FareShare Sussex Food Distribution Hub. 

Sanctus Coaching* –

However supportive your colleagues are, sometimes you don't want to talk to your colleagues about things you're struggling with.

Sanctus

offers completely confidential, 1-2-1 coaching via zoom for all Propellernet employees.

 

Learning & Development Fund

– Rather than have a manager direct you to areas of training they think you'd benefit from; we give people autonomy over their career progression and development. In the past few months, the team has used their L&D budgets for Microsoft Excel Training, a CIPD qualification, a Javascript framework course, a graphic design course and a public speaking training course.
  4. Psychological Safety… feeling heard, speaking up when you want to, being trusted and valued: 
Wellbeing Check-ins* –

as People Manager, I check in with every employee twice a year. Once I've run all the Wellbeing check-ins for one team, I share back a snapshot of how that team is doing with our leadership team, as well as look for any common themes or issues and think about what we can put in place to help support those areas.

 

Cross-team social lunches* –

an opportunity for people to spend some proper face-to-face time with the wider team and those they may not usually work with day-to-day – a really simple yet effective way of reconnecting people. 

 

Mental Health First-Aiders –

seven of our team are trained Mental Health First Aiders. The training has given the MHFA's the tools to be able to confidently have conversations about mental health and help to direct people to support if they need it.
  5. Financial Security… encouraging all of our team to plan for their financial futures:  
Home Working Grant

– to help each employee cover the cost of working from home.

 

Life Insurance*

– we offer life insurance to every employee which means that they know their loved ones would have financial support in the event of their death.

 

Pension Training*

– Lots of us bury our heads in the sand when it comes to pensions (I used to be one of those people!), but by encouraging us all to log into the pension portal, think about the funds we are investing in and understand the impacts of altering our contributions, we're all taking more control of our financial futures. 

 

A Bupa Health Cash Plan

– this allows the team to expense the costs of various health treatments.

 

Improved Family Planning Support*

– we have enhanced maternity, paternity and adoption leave support so that people are not negatively impacted by choosing to start a family. We also offer fertility treatment contributions to help reduce the financial stress of fertility treatment for all employees or their partners. 

 
Propellernet is pretty old in agency years – we'll be 20 next year, the Big 2-0! And it's taken us a long time to refine and improve our People and Wellbeing offering to where it is today. We love to hear what other companies are doing to support their People in the post-pandemic world. If you fancy comparing People and Wellbeing notes over a cuppa (zoom or IRL!) then please do drop us a line.  
 I'd love to sign off with a quote from one of our team when asked what was her favourite thing about working at Propellernet:  
 "Ok it's hard to pick one, but it has to be the people and the culture… oh and the actual business itself in the way it's set up, its mission, its goals, its values are all great, I genuinely could see myself working here forever. Ooh, also the environmental initiatives are amazing… and the focus on work-life balance… ok that's definitely more than one thing."