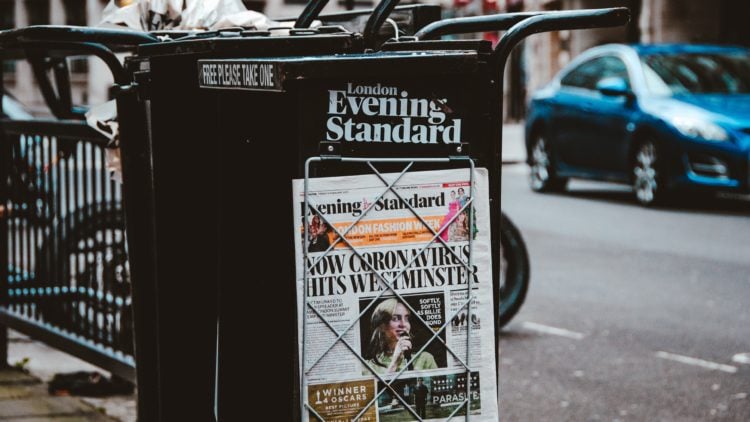 How Is Coronavirus Affecting Our Search Behaviour?
Coronavirus has been declared a global emergency by the World Health Organisation. Originating in Wuhan, China, coronavirus has now spread to 27 countries around the globe (at the time of writing).
Data from Google states that globally APAC (Asia Pacific) destinations are facing 15% declines in travel search intent. Unsurprisingly, these declines are particularly visible for countries that have seen instances of coronavirus such as China, Hong Kong, Singapore & South Korea.
Searches for normally popular holiday destinations in the region like Japan & Thailand are also seeing a year on year decline.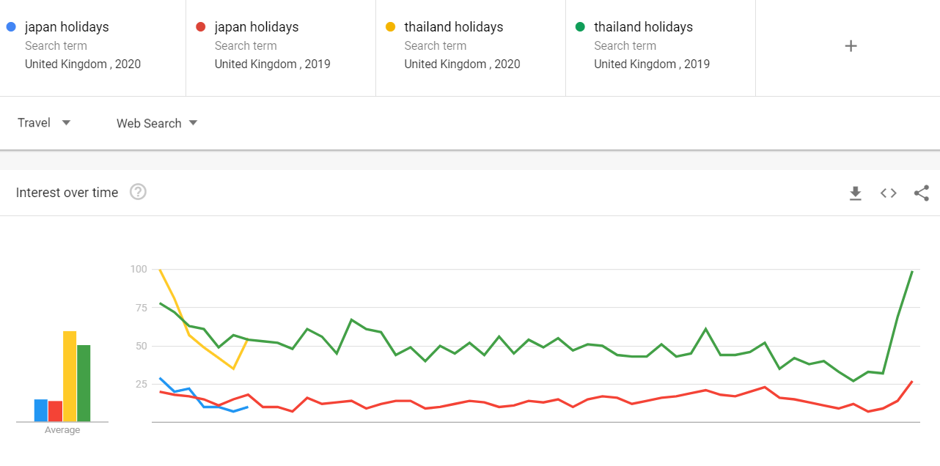 Outside of search, low hotel occupancy, high numbers of cancellations and cancelled flights are all evidence that APAC travel is having a tough year.
We've seen some interesting trends relating to travel in APAC from UK searchers. Surprisingly, air travel searches to APAC regions are up year on year, but these searches are not necessarily new customers looking to travel to Asia. Breakout search terms are largely related to safety ('Is it safe to travel to Hong Kong?') or checking on cancelled flights ('Are flights to Thailand cancelled?').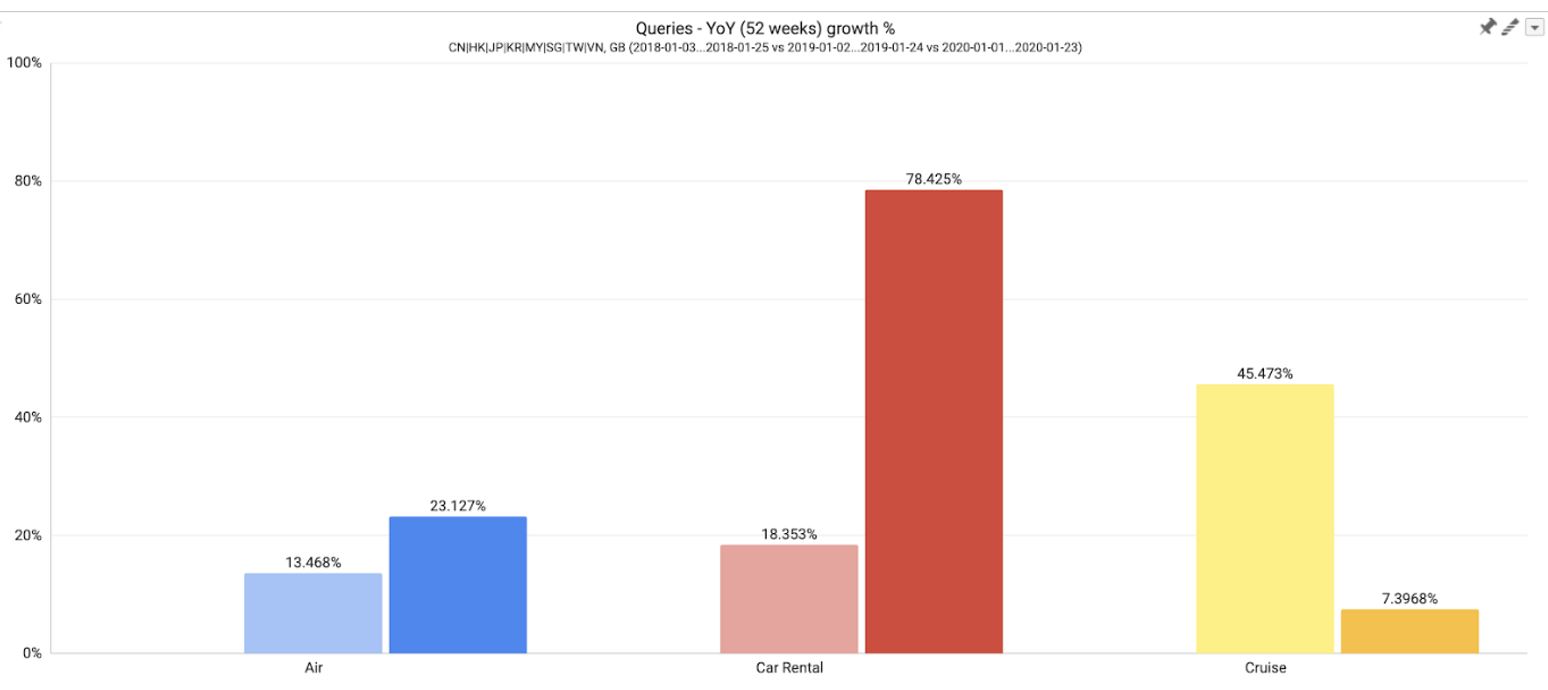 An interesting thing to note is that car rental searches in APAC regions are soaring. This could be down to the fact that those who are travelling in Asia are looking to avoid public transport where the virus can easily spread.
Whilst still seeing growth, cruises in the area have been hit in light of the virus too. The quarantined cruise ship docked off the coast of Japan has hit headlines across the globe and there's no doubt that this will be affecting the cruise industry.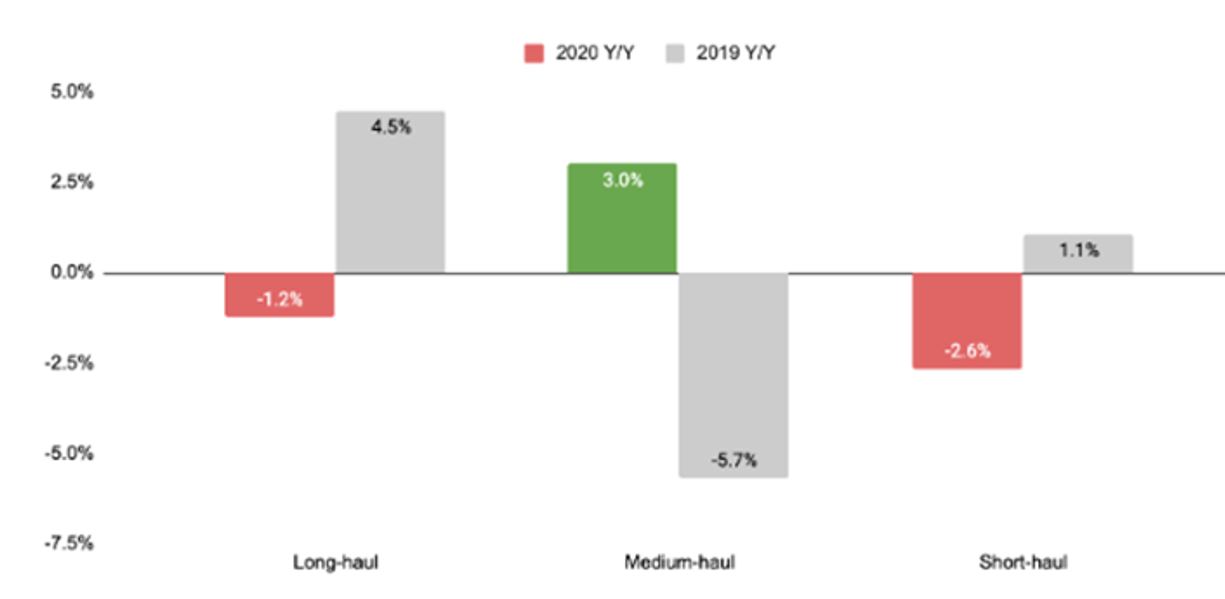 Short-haul < 1100 km | includes Dublin, Amsterdam, Paris, Copenhagen 
Medium-haul < 4000 km | includes South of Spain, Balearics, Italy, Greece, Morocco, Canaries
Long-haul > 4000 km | includes US, LatAm, Caribbean, APAC
There is some good news for the travel industry though. Whilst travel to some APAC destinations might be off the cards at the moment, medium-haul destinations such as Spain, Balearics, Italy, Greece and Morocco are seeing increased search interest in the UK, up by 3% compared to last January. It's important for travel brands to check their own analytics and campaign performance to identify destinations that are seeing an uplift, then reinvest budget and marketing efforts into these areas to help offset the decline from APAC.
With many paid search advertisers pulling out of the auction, you may benefit from cheaper CPCs if you're a travel brand. Conversions may take a little longer but if you're willing to invest in the long(er) game with a great re-targeting strategy, there's definitely the potential to benefit from a less competitive auction.
There is no doubt that 2020 has already been a tough year for the travel industry – no-one was expecting to revise their marketing strategy in February. However, there is still a lot of opportunity for companies that respond quickly to benefit in the ever-changing travel market.
If you're interested in finding out more about the work we do, check out our case studies or drop us a line.