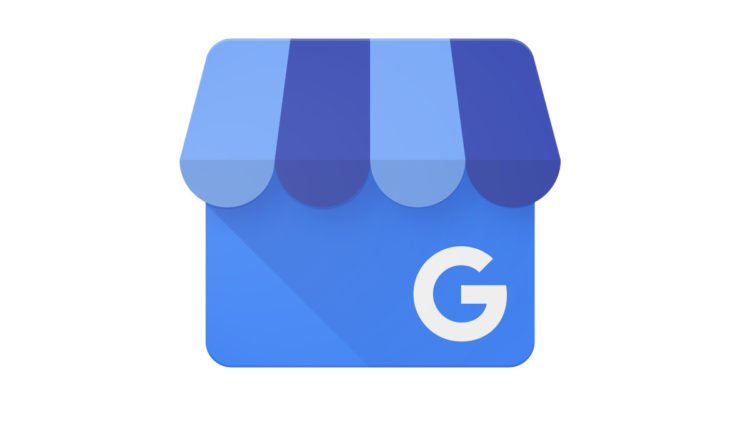 4 Tips For Retailers To Keep Google My Business Listings Up To Date
For me, living in a lovely but small flat in the centre of Brighton, working from home actually meant working from my bed – or rather, on my bed – for most of lockdown. You'll not be surprised to hear that it did nothing for my back, but I struggled to find a desk which would fit in the one tiny space where I could make the additional furniture work.
So, I was delighted when a few weeks back now, I spotted this little ladder desk in-stock and available for collection (after weeks of it being unavailable!) at the Argos collection point in my local Sainsbury's. As someone who was not quite ready to fully engage with the world post-lockdown, I took to Google to check the opening hours and figure out when the store ought to be quiet. My research suggested I could rock up at 7.45 pm on Saturday evening and be on my merry way without coming into contact with too many people.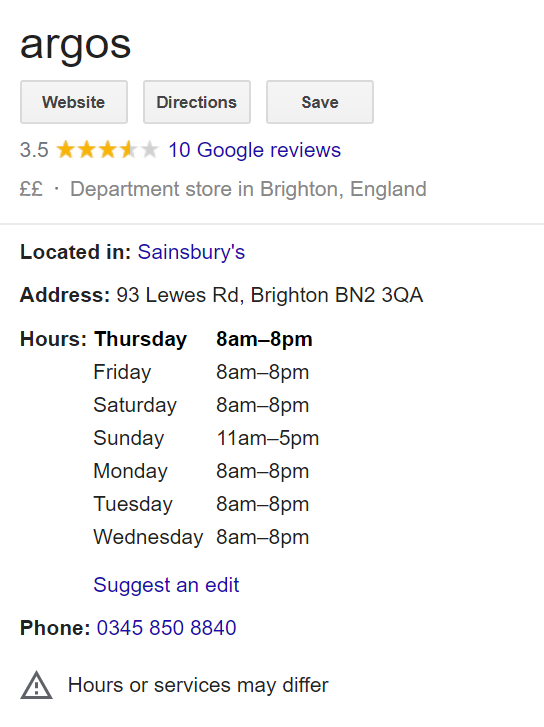 You can imagine how frustrated I was to arrive and find that the collection point was not open as I'd been expecting. I re-Googled and this time looked at the Argos website which listed different hours (though it still should have been open on a Saturday night):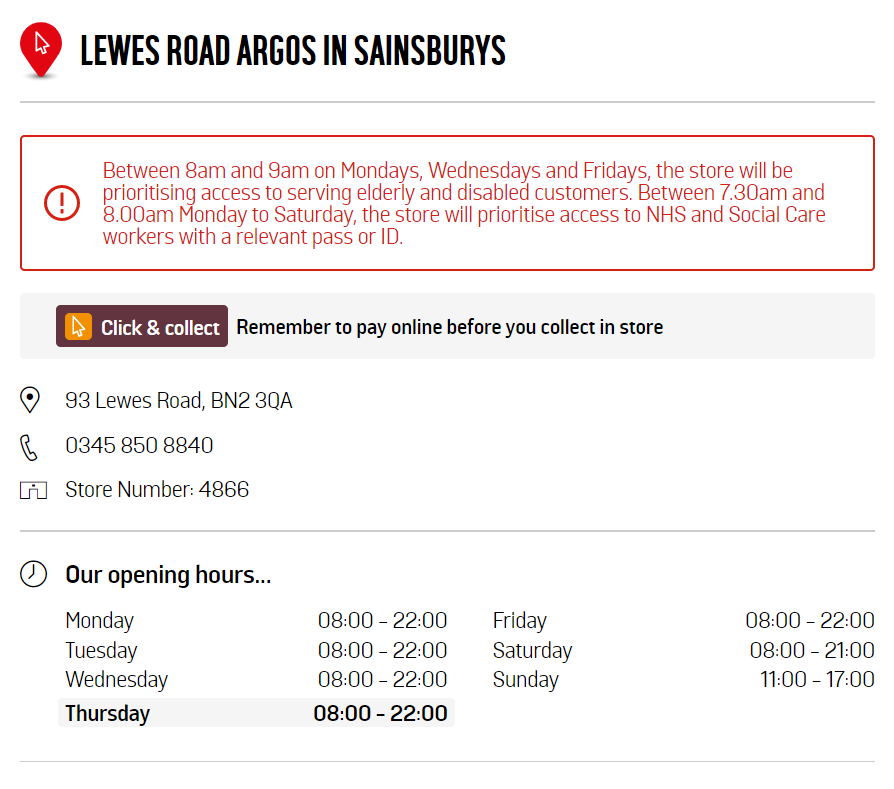 More confused than ever, I tried to collect my desk again on a Tuesday evening, calling ahead this time to make sure they'd be open and I wouldn't be wasting my journey. The conversation went something like this:
Me: "Hi, can I please just check what your opening hours are? Your website and Google say different things."
Helpful Argos man: "Yeah, sorry – Google is showing the wrong hours. We don't know why. But we're open until 10 tonight."
Me: "Great, thank you!".
Long story short (you're here for the marketing know-how, not my desk ramble!)– I got my desk (and my back is now much happier), but the process was frustrating due to the misinformation on Google, and as a nervy consumer in this strange world we're now living in, I'm looking to retailers to make my life easy and to help me feel safe. I also got the distinct sense that I was not the first person to phone to check opening hours, so I felt a little for the guy having to explain away an issue which comes down to SEO and really had nothing to do with him as someone working in-store.
It made me think of how we've been supporting one of my favourite clients, PureGym, as they've emerged from lockdown. As the UK's leading gym chain, with more than 260 premises across England, Scotland and Wales – each being allowed by the government to open at different points – and each individual gym having different opening hours, which all differ to their opening hours pre-lockdown, we've had to be super switched-on to ensure that none of their customers have wasted trips or feel frustrated due to confusing information.
4 Ways to update and improve your Google My Business listings
When I say we have had to be super switched-on, I mean Randip has had to be super switched-on. Here's some top advice from him on how to ensure that you too are all over your Google My Business listings at this critical time…
"Assuming you've got the necessary privileges to manage listings, here are a couple of things to look out for:
Review your listings regularly
Even if the information you have in your listings is accurate, Google may use other signals such as user feedback to suggest changes. These listings are flagged for review within the management console (like the screenshot below), but we've seen that that some of these can be applied if left unchecked for a period of time.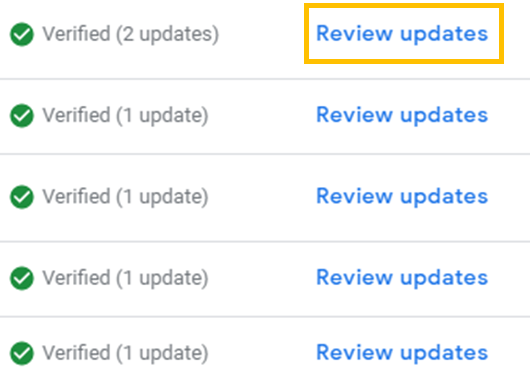 We've seen the likes of opening hours, accessibility options, location and even the name of the listing get updated so do check regularly and approve or overwrite suggestions.
Suggested changes often appear in orange, but if they don't and you still see "review updates", double check the address section; there are likely some edits hidden in there (pins, post codes etc).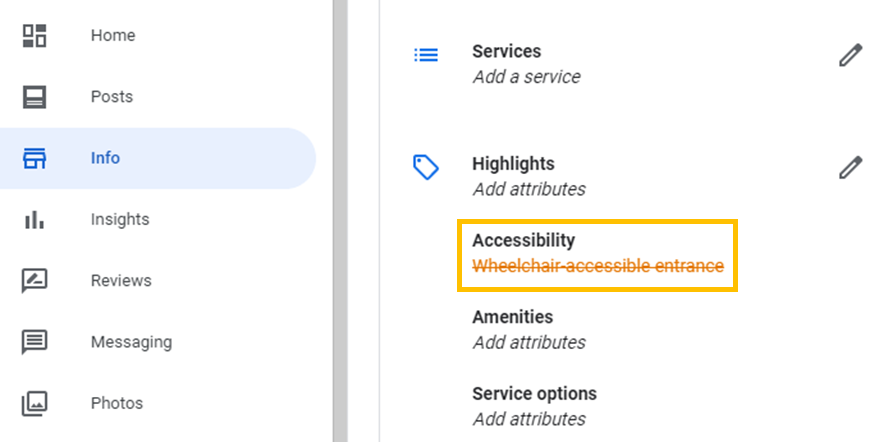 Check your business open status
This does technically fall into the previous category but I'm calling this one out separately as we've seen a few inconsistencies.
At the initial point of lockdown, Google did automatically mark certain types of business (including gyms) as temporarily closed, which actually was helpful at the time. You could see which ones they'd marked in orange under a listing:

However, we didn't see this applied universally and some were left open, so we had to mark some places as temporarily closed ourselves (these places appear in red):

If you need to change the status, you can do in the info section of the listing: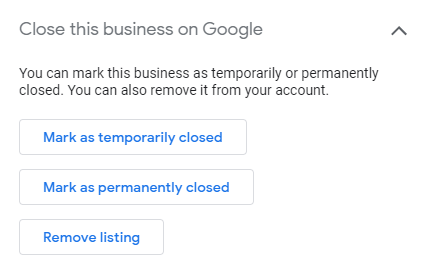 Or you can select multiple listings and in the "actions" drop-down menu, select from the "mark as" options:

Make use of the description field for updates
Google is pretty quick at verifying updates so use the description field to provide the last relevant information for people who find your listing whether it be information on when a place will likely be opening or to reinforce your latest messaging.
Google has now started to show when a listing was last updated so users will see how up-to-date it is.
At scale, a bulk upload sheet is your friend
Particularly handy when having to update over 200 listings! – you can create a spreadsheet containing all the changes you need to make and upload it.
I'd recommend downloading all your current listings for easier editing (and backing up). You can do that by selecting all your listings from the "actions" menu (select download locations).

When you go to upload a spreadsheet (add location > import locations), you can download a template or a list of all the possible attributes you can edit.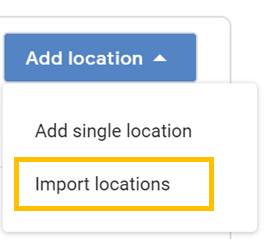 Tips for bulk uploading:
You must include the "Shop Code" field – the unique id of the listing
Only include fields you wish to update

It helps avoid mistakes, if you include a field (such as address) and leave it blank, it will get overwritten!

Consider uploading in batches

Again, this is just to minimise risk and enable you to review changes easily

Don't forget to check and confirm the changes in GMB

When you upload the sheet, Google does provide a couple of checks and balances via preview and review stages. It can flag formatting errors and also give you the opportunity to review the changes you plan on making. To actually get the changes processed you need to check the preview and click "ok" to commence the process.
Here's an example of how a sheet for just updating opening hours may look:

The last two listings have blank fields because I want to overwrite the current hours and mark the store as closed on weekends. The preview stage should highlight that we're making changes to 5 listings and only changing the hours.
That should cover the basics – of course, make sure any future changes are reflected on the website as well as the GMB listing."
***
I'd argue that having accurate GMB information is now more important than ever before, particularly for nervy consumers like myself. Incorrect listings can and will lose you customers. Post-lockdown, as online marketers, it's our duty to ensure that those heading into stores and engaging in retail have the information they need to be able to do so safely and in a way that they're comfortable with. And now you know how to make that happen! And as we all know, good experiences breed recommendations!
If you need help with your Google My Business listings, why not get in touch? Our expert team of SEOs and disgruntled desk-shoppers will be happy to take a look for you.